Canadian Financial Summit
All Access Pass

Stream all interviews and presentations - anytime - for life.

Get

4 Exclusive Q&A Sessions

: Ask your questions to four of

Canada's top experts

in Financial Planning, DIY Retirement Planning, Personal Planning for Corporation Owners, and Investing & Tax Strategies for High Net Worth Families.

6 All Access Pass Bonus Interviews:
Retirement decumulation help, managing your LIRA, how to change careers, travelling for free on Canadian airlines, and unique high net worth strategies.

Details on building a million dollars of net worth

before your 35th birthday – from experts who have actually done it.

Every episode available as a podcast!
GET THE WISDOM OF 35+ SPEAKERS (PLUS $$$ IN BONUS RESOURCES) STREAMED ON DEMAND ---> FOR LIFE!
How to Plan Your Own Retirement

Maximize Your RRSP to RRIF Transition

Get Into Your First House with the New FHSA

Retirement Decumulation Strategies

Adjusting to the World of High Interest Rates

Using Annuities and Equities to Create a Retirement Paycheque
Making Money in Real Estate in 2023

Is Paying for Financial Advice Worth It?

Free Flights with Aeroplan and Westjet Rewards

Organizing Your Retirement Portfolio In Your Final Working Years

Save Your Retirement Nest Egg from the Tax Man
All Access Pass Exclusive Q&A Sessions
Our 4 experts answer your specific questions and make sure you leave the Summit with personalized advice!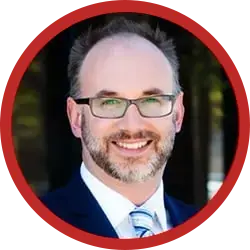 Jason Heath
Financial Planning Specialist
Jason is one of Canada's best-known fee-only, advice-only Certified Financial Planners. He writes for the Financial Post, MoneySense, and Canadian MoneySaver, and is a frequently-featured media contributor.
Nancy Grouni
Corporate Financial Planning Specialist
Nancy had a 20-year career as an investment and insurance advisor with two large wealth management firms, building and presenting client financial plans and investment portfolio reviews, before becoming a fee-only financial planner.
She specializes in financial, tax, and estate planning for incorporated business owners and professionals, sole proprietors who are considering incorporation, and retirees with investment holding companies.  As a Certified Financial Planner (CFP), Nancy has been interviewed, and contributed to, a variety of publications and financial websites such as the Globe & Mail, Yahoo! Canada Finance, and the Financial Post.
Andrew Dobson
High Net Worth and Investment Planning Specialist
Andrew has been providing financial advice for individuals, families, high net worth, ultra high-worth clients, and corporations in his former role as a Senior Financial Planner for BDO Canada and now as a fee-only, advice-only financial planner (CFP) at Objective Financial Planners.
He has extensive experience in banking, lending, investment sales, and advanced financial planning.  Andrew has an Honours Bachelor's Degree from the University of Toronto and his industry related education includes the Certified Financial Planner (CFP), Personal Financial Planner (PFP), Chartered Investment Manager (CIM), and Fellow of Canadian Securities Institute (FCSI) designations. He is currently working toward his Trust and Estate Practitioner (TEP) designation. Andrew has volunteered as an item developer and peer reviewer for various courses offered by the Canadian Securities Institute.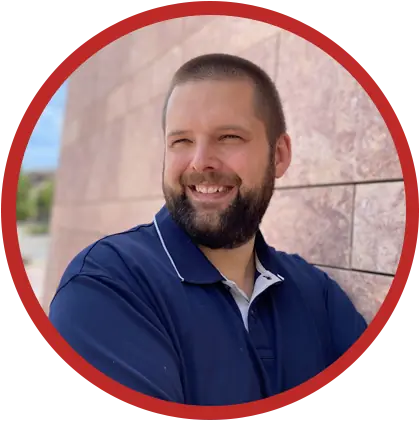 Kyle Prevost
DIY Retirement Specialist
Kyle Prevost is the founder of the Canadian Financial Summit.  He has been writing about personal finance for Moneysense, Canadian MoneySaver, and MillionDollarJourney.ca for over fifteen years.  His most recent project - 4 Steps to a Worry-Free Retirement - is Canada's most extensive DIY retirement planning resource.
6 Bonus Interviews - Only for the All Access Pass
Andrew Dobson
Planning Strategies for High Net Worth Investors
High net worth investors (those who are fortunate to have upwards of a million dollars in investable assets) have the most to gain from a comprehensive financial plan that addresses their unique needs and wishes.  From tax-efficient wealth-building to estate planning, Andrew explains his processes and strategies - all through a commission-free product-sales-free lens as a proudly objective financial planner.
Andrew Dobson is a fee-only, advice-only certified financial planner (CFP) and chartered investment manager (CIM) at Objective Financial Partners Inc, who works with many Canadian high net worth investors.
Jason Heath
Managing your LIRA and LIF
Defined contribution (DC) pensions and locked-in retirement accounts (LIRAs) have unique nuances for account holders to consider. Although they are similar to registered retirement savings plans (RRSPs), there are distinct differences. 
Jason will focus on topics to include:
What is the difference between an RRSP and a LIRA?

What happens to my pension if I leave a job and start another, or when I retire?

What are the rules around withdrawing from a LIRA?

How does a LIRA interact with an RRSP/RRIF and what happens to it in retirement?
This session will address tax, investment, and estate considerations for investors.
Melanie Ng - Lifestyle expert and former co-host/anchor of Breakfast Television
Making a career change
Many people contemplate a career change but simply don't do it. Lifestyle expert and former co-host/anchor of Breakfast Television, Melanie Ng, discusses the considerations to think about before making your next move.
Ed Rempel
How to Design Your Retirement Income: An Overview
Certified Financial Planner (and multi-time Summit speaker) Ed Rempel takes us through the multiple ways to create your income in retirement.  Many Canadians understand they have to save and invest for retirement - but the more complicated part is actually deciding how to most efficiently withdraw that nest egg.  Learn the various ways you can create an income for yourself as you leave the workforce, along with some of the specific trade-offs to consider along the way.
Kyle Prevost & Kornel Szrejber
How Much Do You Need to Retire? Exploring the 4% Rule
Kyle and Kornel team up to explore the research behind why financial planners generally recommend taking out 4% of your nest egg per year in retirement.  We'll explore the math behind how a retirement would have went if someone had hit "eject" on their job right before the great depression or back-to-back recessions like in the 2000s.  Learn how to bulletproof your portfolio and gain the confidence that you need to create an automatic retirement paycheque system - one that doesn't leave you wondering if you should've worked one more year, or if you'll run out of money one day.
Barry Choi
Using Points to Travel for Free
Barry Choi is Canada's foremost travel expert.  If you want to learn how to save money on travel and get great perks like $0 flights or free hotel nights, he has you covered.  Don't miss this session if you want to find out how to maximize the new Aeroplan, get the most value for your Air Miles, and which other loyalty programs that Barry recommends such as Westjet, PC Optimumum, Scene+, and Marriott Bonvoy.

BONUS RESOURCES ($1,099+ Value)
NOT ONLY DO YOU GET LIFETIME ACCESS TO 35+ EXPERT SESSIONS - WE'RE THROWING IN:
We wanted to remove all doubt and over-deliver when it came to the Premium All Access Pass. Even if you completely disregard the All-Star Speaker Panel, these bonus resources alone would be worth more than $1,099!
Get 4 Exclusive Q&A Sessions: Ask your questions to four of Canada's top experts ($500 Value):
Get 6 Bonus Interviews: Lifetime access to six full videos never seen by regular Summit attendees  ($100 Value)

40+ Sessions exclusively available to All Access Pass holders as downloadable podcasts ($99 Value)
You Also Get These Bonuses:
Can I Retire Yet? The Ultimate Guide to Retirement, the 4% Rule, Investments & Portfolio Withdrawals in Canada ($99 Value)
Getting Your Foot In the Door: Buying a Home in Canada eBook ($99  Value)
A step-by-step 40-page guide explaining exactly how Summit Founder Kyle Prevost invests his own money ($99 Value)
A custom-made Canadian cheat sheet to help keep the tax man's hands off what's yours ($79 Value)
The quiz to finding the best Canadian budgeting app for YOU ($29 Value)
The full-length eBook of More Money for Beer and Textbooks A Financial Guide for Today's Canadian Student ($19 Value)

Build Your Canadian Expat Pension - Taxes and Investing Away from Home

eBook ($99 Value)
I'm so confident in this value-packed Summit, that if you don't love it... I'll give you your money back ---> No Questions Asked!
HOW
TO HACK THIS PASS

AND GET EVERY DOLLAR OF ROI
1) Invest in the all access pass TODAY before the price goes up to $197 (full price after the Summit). You understand the value of a dollar or you wouldn't be tuning in to personal finance experts.
How about a discount of $100? That's the instant savings you're looking at by locking in our exclusive discount sale on the Premium All Access Pass.
We want to reward our dedicated readers, the ones that know the value that this group of elite speakers brings to the table by offering them extreme value if they want to commit to us right out of the gate.
2) Identify the areas of your personal finance game that could use a bit of coaching:
Whether you're just learning the difference between a stock and a bond, or you are looking to implement the specifics of advanced strategies like the Smith Maneuver, we have something for you.
In order to get the most out of your Summit, get lazer-focused on your next steps.
3) Check out our All-Star Speaker Panel and benefit from their expertise. This is the best group of Canadian personal finance speakers that has been assembled in one place EVER Bar None!
Don't wait to start learning. Our experts have:
Authored 100+ Canada-focused personal finance books
Hosted 600+ podcasts
Written more than 20,000 blog posts!
Been featured in hundreds of media articles from every major news and financial publication in Canada
4) Create a next-steps plan of attack.
Ideation without execution is only delusion. Don't succumb to paralysis by analysis!
You don't need to know EVERYTHING to get started on THE NEXT THING.
HERE'S WHY PEOPLE ARE GETTING THE ALL ACCESS PASS
"Those bonus videos alone are worth the price of a ticket."
"The eBooks and other free resources - combined with the any-time & anywhere convenience - was just too much to pass up. I'll save hundreds of dollars with the bonus tax workbook alone!"
"Some of these experts charge like $300+ for an hour of their time - now I get to pick their brain as a bonus!"
"I just wanted to go back and re-watch certain talks again in more detail to make sure I didn't miss anything."
"I know I'm not buying a house yet, but I probably will - I wanted to go back and re-watch the talks when I was in the thick of it!"
"My work week is crazy, and I know I won't have time to catch the talks I want. I'm excited to space them out over a few weeks to get the most out of these experts and really maximize my time." 
Does any of that sound like you?
Lock in your savings today:
HERE'S THE SECRET SAUCE FOR OUR SUMMIT
Going to conferences can be rewarding, but they can also be a bit of a pain.
I mean, have you been to an airport recently? In pandemic times, they are causing even more anxiety than usual.
With the Canadian Financial Summit you can look forward to:
On-demand sessions that fit your schedule (no hard choices or times to worry about)
Hours of travel time saved (and headaches avoided)
No need for PCR tests, vaccination certificates, or any other paperwork!
The most comfortable quiet spot in your house or favourite coffee shop
Your most snuggly pajamas or softest home-only t-shirt
A community of personal finance learners from across Canada to connect with
WHERE WILL YOU BE IN 6 MONTHS?
FIVE YEARS?
Will you be optimizing and rebalancing your portfolio?
Will you be purchasing your first house?
Will you be taking your side hustle to the next level?
Will you be planning your first adventurous travel on the cheap?
Will you be your own financial advisor?
If you answered yes to any of those questions  you'll want some specific help at that time. Lifetime access type of help!
How to plan your own retirement at any age

The Pension Paradox:

Lump Sum vs Cash for Life

How to save money on taxes by optimizing your

RRSP to RRIF

transition

Plan your personalized combination of a DIY portfolio alongside an annuity for

a customized stream of retirement asset growth + monthly income

.

How to

maximize the new FHSA

(First Time Home Savings Account)

How to

adjust for high interest rates

in your portfolio and day-to-day life
How to efficiently transition your investing nest egg to a

steady stream of retirement income

What

Canadian real estate investments

looks like in 2023

How to deal with inflation

on your bills and in your investment portfolio

The

best Canadian personal finance books

of all time!

When to

take your OAS and CPP
Travel for free

with Canada's loyalty rewards programs

…And MUCH MORE!
I'm so confident in this value-packed Summit, that if you don't love it... I'll give you your money back ---> No Questions Asked!