SAVE MORE, INVEST BETTER, WORRY LESS
Over 35+ Canadian personal finance experts are ready to help you become your own advisor.
Follow their step-by-step instructions and seize control of your financial future.
HERE'S A SNEAK PEEK AT WHAT YOU'LL SEE WITH A FREE TICKET TO THE CANADIAN FINANCIAL SUMMIT
Our Canadian financial experts have all come together to help you:
Save More, Invest Better, Worry Less
This Virtual Summit will cut through the fog of confusing financial jargon and build the confidence needed to seize control of your personal finances. Each speaker will pull back the curtain on their unique area of expertise.  With their actionable advice and attention-grabbing speaking styles, these experienced Canadian gurus will help take your money game to the next level – no matter if it's your first day at the financial dojo or if you're already a 3rd-degree blackbelt in financial literacy.  The Canadian Financial Summit will show you how save hundreds on monthly costs, earn thousands more in investment returns, and provide examples of people that measure their net worth in millions. Are you in?
YOUR ALL-STAR SPEAKER PANEL
Erin Allen, CIM
VP, ETF Online Distribution at BMO Global Asset Management
Rob Carrick
Columnist at The Globe and Mail and Host of the STRESS TEST Podcast
Robb Engen
Financial Planner, Founder of BoomerAndEcho.com
Ed Rempel
Fee-for-service financial planner with Over 27 Years of Experience, Founder of EdRempel.com
Daniel Kent
Co- Founder of stocktrades.ca
Allan Norman, MSc, CFP, CIM
Certified Financial Planner
Bob French
Director of Investment Analysis @ Retirement Researcher
Alanna Abramsky
Head of Financial Coaching at Enriched Academy
Michelle Robertson, CPA
Founder of Ms. Money and Math
Patrick Ens
President, Capital One Canada
Danielle Neziol
VP Online Distribution, BMO ETFs
Shawn Stewart
President, AIR MILES Reward Program
Nancy Grouni
Certified Financial Planner (CFP), Objective Financial Partners
Sandy Yong
Personal Finance Writer, Award-Winning Author, and TEDx Speaker
Kevin Cochran
Financial Literacy Teacher, Dragon's Den Winner, and Founder of Enriched Academy
Mark Seed
DIY Investing Expert. Founder of MyOwnAdvisor.ca
Patrick Ens
President, Capital One Canada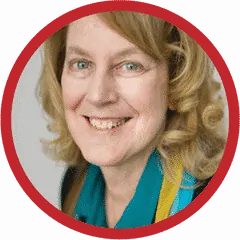 Ellen Roseman
Former Toronto Star Columnist, Consumer Advocacy and Personal Finance Writer

Brendan Wood
Investing Automation Expert. CTO at Passiv.com
Lisa Hannam
Executive Editor @ Moneysense.ca
Jordann (Brown) Kaye
Content Marketing Manager and Spokesperson at Zolo Canada
Chris Heakes
Director, Portfolio Manager at BMO Asset Management
Dr. Preet Banerjee
Speaker, Consultant, MoneyGaps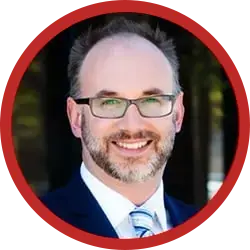 Jason Heath, CFP
Managing Director, Objective Financial Partners Inc.
Court @ Modern FImily
FIRE lifestyle Blogger at modernfimily.com
Doug Carroll BBA JD LLM(Tax) CFP TEP RI
Tax & Estate Specialist at Aviso Wealth
Jiten Puri, MBA, LLQP
Insurance Expert at PolicyAdvisor.com
Jonathan Chevreau
Investing Editor at Large for MoneySense. Author, and founder of the Financial Independence Hub
Christine Zalzal
SVP, Head of Qtrade online brokerage and digital wealth
Mike Heroux, MBA
Founder of Dividend Stocks Rock (DSR)
Kornel Szrejber
Host of BuildWealthCanada.ca, Investor, Teacher, Early Retiree, Host of the Summit.
Megan Chomut
Certified Financial Planner • Works exclusively with Rental Property Owners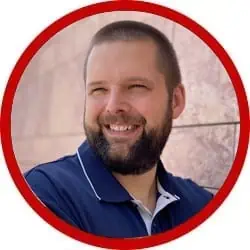 Dale Roberts
Freelance writer, founder of Cut the Crap Investing
Arian Beyzaei
Vice President, Enriched Academy
Karsten Jeske, Ph.D., CFA
Founder of Earlyretirementnow.com
Ryan Markle
Senior Vice President of Loyalty, Loblaw Companies Limited
Vanessa Smith
Insurance Advisor, Policy Advisor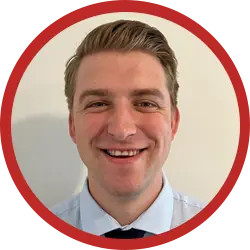 Ryan Seeburger
Insurance Advsior, Policy Advisor
Christopher Poloniato
Insurance Advisor, Policy Advisor
Jessica Clarke
Insurance Advsior, Policy Advisor
How to plan your own retirement at any age

The Pension Paradox:

Lump Sum vs Cash for Life

How to save money on taxes by optimizing your

RRSP to RRIF

transition

Plan your personalized combination of a DIY portfolio alongside an annuity for

a customized stream of retirement asset growth + monthly income

.

How to

maximize the new FHSA

(First Time Home Savings Account)

How to

adjust for high interest rates

in your portfolio and day-to-day life
How to efficiently transition your investing nest egg to a

steady stream of retirement income

What

Canadian real estate investments

looks like in 2023

How to deal with inflation

on your bills and in your investment portfolio

The

best Canadian personal finance books

of all time!

When to

take your OAS and CPP
Travel for free

with Canada's loyalty rewards programs

…And MUCH MORE!
No one should care about YOUR MONEY more than YOU!
Barry Choi is an award-winning personal finance and travel expert. He appears regularly on a variety of shows in Canada and the U.S., where he talks about all things money and travel. His work has appeared in major publications, including The Globe and Mail, The Toronto Star, The Financial Post, and MoneySense magazine. 
Barry is an expert in personal finance, but he's also passionate about credit cards, budget travel, debt management, and loyalty programs. His personal website
moneywehave.com
is one of Canada's most trusted resources, as he provides non-bias opinions on various financial products and services. When he's not writing or talking about financial literacy, you can find him travelling the world. His favourite credit card is the
American Express Platinum Card
.
Kyle Prevost is the founder of the Canadian Financial Summit and the creator of Canada's first online course about retirement titled: 4 Steps to a Worry-Free Retirement.  Kyle has written for publications such as the Globe and Mail, Moneysense, Canadian Moneysaver, and the Financial Post. You can also catch him writing about the Best GIC Rates in Canada over at Million Dollar Journey, the leading review site for all things Canadian DIY investing, such as Canadian discount brokerages.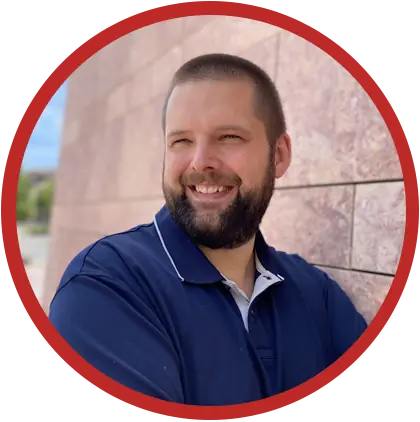 WHY THE CANADIAN FINANCIAL SUMMIT?
0% Inflation – we're still 100% free to watch

An Investment in yourself pays the best dividends!

It's free. You can tell your economics teacher that there is no such thing as a free lunch, but there is a FREE Summit.

Retire early – and in style

Take control of your own finance – and become your own advisor

You will NOT find this collection of speakers anywhere else

No flight, no travel annoyances, no getting out of your pyjamas

Actionable advice that can make a difference in your bottom line immediately about topics ranging from  DIY investing and retirement planning to financial advisors. 
Frequently Asked Questions
Who should snag a FREE ticket to the Canadian Financial Summit?
Canadians who want answers to questions on mortgages, interest rates, RESPs, RRSPs, TFSAs, investing, retiring, earning more, and saving money on dozens of everyday costs.
Is the Canadian Financial Summit really free?
Yes. The videos are completely free to view for 48 hours. After that you need the any-time, anywhere All Access Pass.
What's the catch?
There. Is. No. Catch.  We believe you'll think the information presented by our 35+ Canadian experts is so solid, so actionable, so lacking in fluff and sales jargon - that we think you'll pay for it after already seeing it for free.
How do I watch The Summit?
Simply click here to claim your free ticket. You should immediately get an email confirming your registration - just follow the directions in that email and you will get a link sent to you 24 hours before The Summit goes live. You can view The Summit on any phone, tablet, or computer.
I can't make it to that one session I really want to check out - can I get a recording?
Sorry, after 48 hours there is only one way to see The Canadian Financial Summit - via our any-time, anywhere All Access Pass.  In addition to a pile of bonus material, this Premium Pass gives you lifetime access to streaming the videos.
When does the event take place?
The Canadian Financial Summit will kick off on October 18, 2023.
I signed up last years All Access but forgot my password
Click here and simply fill in your email and we'll get your new password information to you ASAP.
I signed up for a previous All Access passes, but am not sure how to access those membership pages.
Click here, and simply fill in your info.  You will be be taken to a page that allows you access the content you purchased. If you have forgot your Canadian Financial Summit password, simply click here to re-set it.
Robb Engen

Lump Sum vs Lifetime Payment: The Defined Benefit Pension Dilemma
For folks that leave a workplace with a defined benefit pension plan, there is no bigger decision than whether to take that large "pot of gold" one-time payout, or to keep your money in the pension plan so that you can benefit from a steady stream of monthly payments once you hit a specific age.
Robb Engen drops by to explain why he often recommends that his clients take the lifetime payment option, but why there are certain situations - such as the one he found himself in - that sometimes lead to taking the commuted value/lump sum being the better bet.  We dive into the tax specifics behind the decision and weigh the pros/cons of various strategies.
We finish by explaining how you should frame the situation for your decision, and how to get the most out of your commuted value if you choose to go that route.
Sandy Yong
How To Set Up and Manage a Side Hustle
Many people have thought about starting a side hustle but aren't sure how to get one started and what it takes to keep things going. Personal Finance Writer, Award-Winning Author, and TEDx Speaker, Sandy Yong shares how she's managed to grow her side hustle while still having a full-time job. From taxes to growing your business, this chat is the perfect place to start for anyone who wants to start a side hustle.
Ed Rempel
Smith Manoeuvre In A Financial Plan & The New OSFI Rules
The Smith Manoeuvre is a popular strategy for investors, but recent rules from the Office of the Superintendent of Financial Institutions have made things a bit more complicated. Ed Rempel, a Fee-For Service Financial Planner & Tax Accountant with how these changes affect you.
Dr. Preet Banerjee
The Value of Financial Advice to Households In Canada
Traditionally, many people value financial advice in two ways: it's either worth it, or it's a ripoff. However, it's not always that simple, Dr. Preet Banerjee discusses his thesis on the value of financial advice to households in Canada and how many different factors come into play.
Ellen Roseman
Lessons Learned 20 Years of Teaching a Canadian Investing Course
Ellen Roseman has been thinking and writing about Canadian personal finance for four decades.  Over the last 20 years, she has been teaching an all-ages introduction to investing course at the University of Toronto.  Tune in to hear us chat about what has changed (for better or for worse) in Canadian investing since she has started.  She fills us in on how her teaching has evolved and what her main takeaways are in 2023.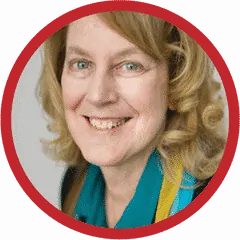 Kevin Cochran
How to Evaluate a Financial Advisor
There are lots of options when it comes to financial advice. You may only rely on your "financial advisor" to invest the annual contributions to your TFSA or RRSP, or you may receive regular guidance on everything from life insurance to retirement planning. Regardless of your needs, the fact remains that you are putting a lot of trust (and a lot of cash!) in their hands! You owe it to yourself to carefully evaluate your decision. Learn about the various types of financial advisors available and the range of products and services they offer. You will also learn the key questions to ask your current (or potential) advisor to ensure they are working in your best interest, and you are getting value for your money.
Rob Carrick
What Do Higher-For-Longer Interest Rates Mean for You?
Longtime Summit veteran and personal finance columnist drops in to tell us where he sees interest rates going in the next year or two, as well as the first and second order effects of what high interest rates could mean for you.  You'll hear us talk about what high interest rates mean for: Housing, GICs, Cash ETFs, Annuities, and Canadian dividend stocks.
Jonathan Chevreau 
The Personal Finance Book Hall of Fame
After reading every new book on the Canadian personal scene for several decades, (as well as writing a few himself) I figured who better than Jonathon Chevreau to lead us in an all-encompassing discussion on the best personal finance books to ever be written.  We've got books written exclusively for Canadians, as well as those written for international readers.  We've got classics, new takes, lesser-known gems, and best-in-class selections.  Don't miss this one if you love to get your info from written text!
Jason Heath
Common Financial Planning Mistakes and Uncommon Advice
Jason is one of Canada's best-known fee-only, advice-only Certified Financial Planners. He writes for the Financial Post, MoneySense, and Canadian MoneySaver, and is a frequently-featured media contributor.
He will be talking about investing mistakes from stocks to real estate; how to maximize RRSPs, CPP, and OAS; how to plan for retirement spending and longevity; and tax and probate planning.
Danielle Neziol
The Golden Opportunity in Fixed Income
Over the last few years, many investors have paid little attention to fixed income investments. However, with interest rates on the rise, this asset class is trendy again. Danielle Neziol, Vice President Online Distribution at BMO ETFs shares what you need to know about the golden opportunity in fixed income.
Allan Norman, MSc, CFP, CIM
All Your FHSA Questions Answered
The first-home savings account is brand spanking new and Canadians have questions. In the similar format of MoneySense's popular Ask A Planner column, executive editor Lisa Hannam will ask Certified Financial Planner Allan Norman real questions from Canadians about the FHSA, from what it is to where to open this account.
Bob French 
Retirement Planning's Secret Weapon: Annuities
Bob and the team over at Retirement Researcher have really pioneered a lot of the space when it comes to balancing - and explaining - how to create a balance between assured income and probability-based growth investing, when it comes to retirement portfolios.  
We discuss how to think about annuities, why more people should really consider them as a building block of their portfolio, and what the trade-offs are as far as the overall plan.  Then we look at how to think about annuities and relative risk of the investments in the rest of your portfolio.
Christine Zalzal
Optimizing Self-Directed Investment Behaviour in a Turbulent Market
Christine Zalzal has been in the investing world for over 25 years, and under her leadership, Qtrade continues to improve on what is already Canada's premier online broker platform. Join us as we chat about how investors can cut costs to the bone - without succumbing to the behaviour concerns that often affect DIY investors. Learn how to use your brokerage to aid in productive investing habits, and avoid the noise can trip up both new and veteran investors.
Mike Heroux
Setting Up Your Portfolio for Retirement Withdrawals
Our most requested topic coming out of last year was more information on how to think about withdrawing money from our portfolio once we hit retirement.  Mike Heroux is not only Canada's Dividend Expert, he's also a former High Net Worth Financial Planner - so he knows his way around multi-account planning!
Mike explains why tax planning in retirement is all about the Three Ds: Defer, Deduct, Divide.
Then we get into the mechanics of withdrawing dividend income versus "creating your own dividends" by harvesting capital gains.  Mike reveals his 3-step process for deciding which of his stocks to sell, and then goes on to compare dividends stocks versus increasingly-attractive fixed income products like bond and GICs.  We'll also cover how to think about when to withdraw your RRSP investments, and how this plays into your RRIF transition timing.
Kevin Hamilton


How I Learned to Give a Damn About Money — and Make Other People Care Too.




A lot of people don't pay very much attention to their money. However, sometimes a light goes off, and they want to be more informed. Kevin Hamilton, Senior Editor of Wise Publishing shares his "aha" moment and how he's using his position at Wise Publishing to help Canadians care more about their money.
Ed Rempel
Dividend Investing Perfected With Self-Made Dividends
Many people who want to invest are often interested in dividend stocks. But with so many stocks available, are they all they're hyped up to be?. Ed Rempel, a Fee-For Service Financial Planner & Tax Accountant shares why traditional dividend stocks may be overrated, and what your other options are.
Court @Modern FImily
Early Retirement Insights From the Folks Who Have Done It
After Court and her wife Nic hit financial independence before most of their peers they kept running into unique people who found their own creative paths to some version of early retirement.  They decided that it would be a cool idea to compare and contrast all of the different ways
Shawn Stewart
AMRP As a Technology Company and the Benefits it Can Offer Partners
AIR MILES is known as one of Canada's most recognized loyalty programs, but it has evolved into so much more. Shawn Stewart, President of the AIR MILES Reward Program, explains the Air Miles Rewards Program as a technology company and the benefits it can offer partners
Mark Seed
Step-by-Step Case Studies for Your Retirement Income Withdrawals
Mark Seed is one of Canada's preeminent DIY retirement planning experts.  In this session he not only describes how to go about planning your own retirement, he shows us (in precise detail) how he has helped Canadians go about making their own retirement decisions - and thus avoiding crippling adviser fees.
Mark and I will dive into two separate case studies and explain how to use software planning tools to plan for your long-term retirement (no matter what your current age).  By illustrating how small changes to personalized variables can have large effects on your outcomes, Mark shows just how valuable it is to learn how to create your own flexible retirement plan.
Erin Allen
Helpful Strategies for Finding the Right ETF for Your Portfolio
With hundreds of exchange-traded funds available, narrowing down your choices can feel overwhelming. Erin Allen, Vice President Online Distribution at BMO ETFs goes over how you can find the right ETF for your portfolio.
Doug Carroll BBA JD LLM(Tax) CFP TEP RI
The (not so) Basic Building Blocks of Budgeting and Personal Tax Management
There's nothing more basic to Canadian life than saving for retirement and understanding the tax implications that come with it. Yet comprehending the often complicated Canadian personal tax landscape can feel a long way from a 'basic' exercise. So how can you manage this essential task? Renowned personal tax expert Doug Carroll discusses the strategies and tools every Canadian should know to help maximize their retirement savings and make the most of their retirement experience.
Michael McCullough
Top Canadian ETFs for This Year and Beyond
With so many ETF options available, it can be hard for investors to know what to put into their portfolios. MoneySense's executive editor Lisa Hannam and journalist Michael McCullough look at the makeup of the ETF market and will share, based on MoneySense's ETF All-Stars Report, the ETF products Canadians could consider buying today.
Nancy Grouni
Financial Planning Pitfalls, Tax Traps, and Missed Opportunities
Nancy Grouni is a fee-only, advice-only Certified Financial Planner (CFP) with Objective Financial Partners, specializing in planning for business owners and professionals. She is a frequent contributor to the National Post's Canadian Family Offices newsletter.
This presentation will explore various financial planning pitfalls and tax traps that clients and even their advisors can fall into at times. 
Financial planning has many interrelated components. People have a tendency to make decisions on a piecemeal or standalone basis. Holistic planning, where we look at all key areas at once, is a great way to drive informed, balanced decisions, and avoid common planning pitfalls and tax traps.
Dale Roberts
Creating Your Own Dividend for Retirement Withdrawals
Using a very simple strategy that sees you creating a retirement budget based on simple dividend income from the stocks that you own can be the ultimate in convenience - but it might not be optimal.  Tune in to hear Dale and I discuss why limiting your investment universe to high-yield dividend stocks may not be the best idea, and what he recommends instead.  We'll wrap up by going into detail on the step-by-step mechanics on what we mean by "creating your own dividends" or "harvest capital gains to create a self-dividend".
Arian Beyzaei
How to Plan Your Path to a Stress-Free Retirement
We all look forward to an enjoyable retirement, and we want to ensure we will have the post-retirement income and savings to pay for it. There are plenty of numbers and guidelines floating around about how much the average Canadian will need, but the fact is there is no one-size-fits-all number. Determining YOUR retirement number is going to take a lot more digging. This session will help you analyze your retirement income and expenses, and create a realistic game plan to answer the big question: What do I need to do to get on track and fund my desired retirement lifestyle?
Meghan Chomut
Can I Still Make Money in Real Estate with High Interest Rates?
Meghan Chomit is THE go-to for families who have (or want to have) an income property.  She speaks from personal experience, and has helped dozens of people get into and manage properties.  You'll hear us chat about balancing real estate investment both from a dollars-and-cents point of view, but also as part of a broader life strategy.  Then we'll dive into some of the primary considerations for what the world of being a landlord looks like in 2023 given this meteor of high interest rates that has just hit.
Karsten Jeske 
How Flexible Can We Be With the 4% Retirement Withdrawal Rule?
The 4% rule was created to be a starting point in the quest to answer the perennial retiree question, "How much money can I spend each year in retirement if I never want to go broke?"
Join Summit newcomer Karsten Jeske as we explain how to look at the 4% rule from the standpoint of adjusting for inflation, as well as how you can allow for certain types of flexibility depending on what type of changes you are willing to make in the short-, medium-, and long-term.  If you want real research and data instead of theory, then this is the session for you!
If you're not familiar with Karsten's work, he is an early-retiree who achieved a PhD in Economics, worked for the Federal Reserve Bank in Atlanta, and then joined the Bank of New York Mellon Asset Management.  He is also a Chartered Financial Analyst.  All that to say - the guy knows his stuff!
Unlocking Living Benefits – PolicyAdvisor
Vanessa Smith
Insurance Advisor, Policy Advisor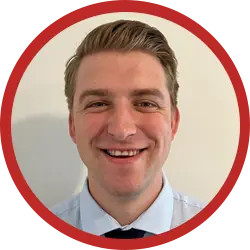 Ryan Seeburger
Insurance Advsior, Policy Advisor
Kyle Prevost
Worry-Free Retirement: Canada's First Course for Retirement Preparation
After a full year of researching and editing, Kyle's ready to unveil the first ever online course created for Canadian retirees.  Four Steps to a Worry-Free Retirement will empower you to make educated decisions on everything from whether or not you need to work "one more year" to how much money you can plan to take out if your TFSA and RRSP each month.  Tune in to hear how to save money on taxes, get the details on CPP and OAS, and how to fit it all together.  Kyle gives the first sneak peak into what the course looks like, and all the bonuses he has included!
Kornel Szrejber 
Insights from 100 Expert Interviews: Most Recommended Investment Strategies for Canadians
Kornel has been interviewing some of the most influential financial experts in Canada over the last 8 years and has learned a thing or two about how to build wealth efficiently and consistently!  We sit him down to reveal just what conclusions he has come to after more than 100 chats.  We'll look at some of the disagreements various experts have had, as well as certain recommendations where there has been almost unanimous agreement.
Jordan Kaye 
How the Tax-Free First Home Savings Account (FHSA) works
The cost of housing has increased over the years. To help make things more affordable, the Canadian government has introduced the tax-free First-Home Savings Account. Commonly known as the FHSA. Jordann Kaye, Content Marketing Manager and Spokesperson for Zolo, explains how FHSAs work and if they'll actually make real estate more affordable.
Alanna Abramsky 

Managing Expenses, Cash Flow & Your Household Budget
High prices and interest rates are hitting hard! We all need to tighten our belts and get our household spending on track... and keep it on track over the long run. This session will teach you to analyze and categorize expenses to easily see where your money is going, and help you identify costs that are putting you in the red. We will also look at some practical tips and tricks for slashing common household expenses. If you have tried budgeting before and had no success, or you're just tired of not knowing where your money goes every month, this session will help you gain control of your finances.
Our Freedom Years (Stephanie and Gillian)
Beating Crazy Travel Inflation in 2023
We thought travel was getting more expensive in 2023, so we brought in permanent travelers Stephanie and Gillian to let us know where they had seen the most inflation - and how they manage to stay on permanent vacation without breaking the bank.  We talk accommodations tips, air hacks, and several more money-saving tricks that they learned the hard way, so that you don't have to!
Kyle Trattner
How Financial Literacy is Changing in Canada
From social media to digital publishing, how financial literacy is being absorbed is changing in Canada. Kyle Trattner, CEO of Wise Publishing, which operates Moneywise.com in the United States and Money.ca in Canada shares what his strategy is in Canada and why brands need to adapt to consumer needs more often than you would think.
Lisa Hannam and Kyle Prevost
Personal Finance Trends to Plan for in 2023 and 2024
MoneySense executive editor Lisa Hannam and columnist Kyle Prevost work together on the popular column Making Sense of the Markets. It contextualizes headlines for Canadian investors, so together the duo will be looking at the headlines from the year and those to come, including interest rates, crypto (remember that asset?), employment, AI, GICs and so much more.
Shawn Stewart
The Status of AIR MILES
AIR MILES was recently acquired by BMO, which has left many members wondering what the program's future looks like. Shawn Stewart, President of the AIR MILES Reward Program, goes over what the brand offers in the future.
Patrick Ens 


How Capital One is Helping Canadians
From credit cards to credit scores, Capital One is one of the most trusted brands in Canada. Patrick Ens, President of Capital One Canada, shares how the company is positioned to help Canadians with their finances.
Ryan Markle


An Overview of PC Optimum
With more than 16 million members, PC Optimum is one of the most popular loyalty programs in Canada. Ryan Markle, Senior Vice President of Loyalty at Loblaws shares some of the ins and outs of the program.
Michelle Robertson
The 5 Most Common Mistakes Women Make with Money (and How to Change Them)
Overwhelmed and confused by all of the noise about money and investing.  Not sure who to take advice from, or who to trust?  I get it, the personal finance space is deep and full of players.  Many trying to sell you things that you "need" but may not actually be right for you!  Come listen to my presentation where I break down the 5 most common mistakes and misconceptions I've seen after working with 100s of women!
Ways To Save On Life Insurance – PolicyAdvisor
Christopher Poloniato
Insurance Advisor, Policy Advisor
Jessica Clarke
Insurance Advsior, Policy Advisor
Brendan Wood 
How Embedded Finance Is Creating New Investing Experiences
It's no coincidence that there has been an explosion of new investing experiences for users to try. In this presentation, SnapTrade will cover what embedded investing is, why embedded investing is changing your life, and how a product like SnapTrade is ushering in a new era of investing experience
Dan Kent
Learning How To Buy Stocks
Learning how to buy stocks in Canada may seem complicated, but it's easier than you think. From what is a stock to figuring out a stock investing strategy, Dan Kent, owner of stocktrades.ca shares everything you need to know about investing in stocks for the first time.