SAVE MORE, INVEST BETTER, WORRY LESS
Over 35+ Canadian personal finance experts are ready to help you become your own advisor.
Follow their step-by-step instructions and seize control of your financial future.
HERE'S A SNEAK PEEK AT WHAT YOU'LL SEE WITH A FREE TICKET TO THE CANADIAN FINANCIAL SUMMIT
Our Canadian financial experts have all come together to help you:
Save More, Invest Better, Worry Less
This Virtual Summit will cut through the fog of confusing financial jargon and build the confidence needed to seize control of your personal finances. Each speaker will pull back the curtain on their unique area of expertise.  With their actionable advice and attention-grabbing speaking styles, these experienced Canadian gurus will help take your money game to the next level – no matter if it's your first day at the financial dojo or if you're already a 3rd-degree blackbelt in financial literacy.  The Canadian Financial Summit will show you how save hundreds on monthly costs, earn thousands more in investment returns, and provide examples of people that measure their net worth in millions. Are you in?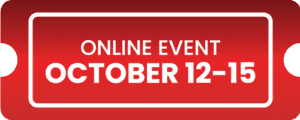 YOUR ALL-STAR SPEAKER PANEL
Bryan Borzykowski
Founder, Editorial Director at ALLCAPS Content
Erin Allen, CIM
VP, ETF Online Distribution at BMO Global Asset Management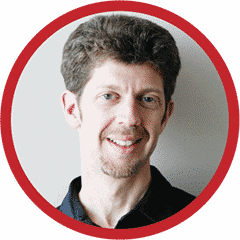 Rob Carrick
Columnist at The Globe and Mail and Host of the STRESS TEST Podcast
Robb Engen
Financial Planner, Founder of BoomerAndEcho.com
Ed Rempel
Certified Financial Planner with Over 27 Years of Experience, Founder of EdRempel.com
Daniel Kent
Co- Founder of stocktrades.ca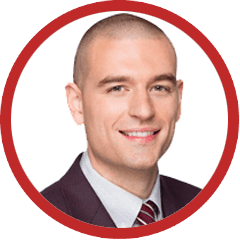 Ben Felix
Portfolio Manager at PWL, member of Rational Reminder Podcast
Marc Beavis
Creator and Contributor at Brandon Beavis Investing Academy
Alanna Abramsky
Head of Financial Coaching at Enriched Academy
Dr. Wade Pfau
Professor @ The American College; Founder @ RISAProfile.com & RetirementResearcher.com,Fellow @ Retirement Income Institute
Bob French
Director of Investment Analysis @ Retirement Researcher
Lisa Hannam
Executive Editor @ Moneysense.ca
Kevin Cochran
Financial Literacy Teacher, Dragon's Den Winner, and Founder of Enriched Academy
Mark Seed
DIY Investing Expert. Founder of MyOwnAdvisor.ca
Braden Dennis
Founder, stratosphere.io & TCI Podcast Network Inc
Ellen Roseman
Former Toronto Star Columnist, Consumer Advocacy and Personal Finance Writer

Brendan Wood
Investing Automation Expert. CTO at Passiv.com
Brandon Beavis
Co-Founder of The Investing Academy, Blossom – The Investor's Social Network
Court @ Modern FImily
FIRE lifestyle Blogger at modernflmily.com
Jiten Puri, MBA, LLQP
Insurance Expert at PolicyAdvisor.com
Bob Lai
FIRE Blogger, Dividend and ETF investor at tawcan.com
Alyssa Davies
Content Manager + Spokesperson at Zolo Canada
Jordann (Brown) Kaye
Content Marketing Manager and Spokesperson at Zolo Canada
Fred Vettese
Member, Purpose Advisory Board for Purpose Retirement Products Member, Advisory Board at mygoals Inc
Billy Kawasaki
General Manager at Wealthica Financial Technologies Inc.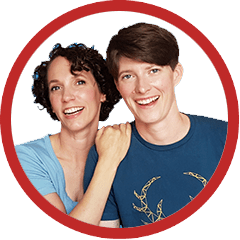 Ryan Modesto
Portfolio Manager at i2i Long/Short US Equity Fund
Chris Heakes
Director, Portfolio Manager at BMO Asset Management
Lana Sanichar
President of Canadian MoneySaver Magazine
Justin Dallaire
Canadian Moneysense contributor
Kornel Szrejber
Host of BuildWealthCanada.ca, Investor, Teacher, Early Retiree, Host of the Summit.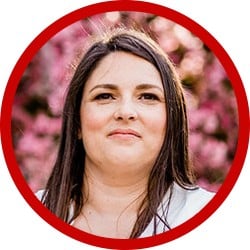 Megan Chomut
Certified Financial Planner • Works exclusively with Rental Property Owners
Kyle Prevost
Writer and Blogger at MillionDollarJourney.com
How to plan your own retirement at any age
How to save money on taxes by optimizing your RRSP to RRIF transition
What cryptocurrencies like Bitcoin actually are – and if you should be investing in them
How to maximize your Canadian Child Benefit (CCB)
How to efficiently transition your investing nest egg to a steady stream of retirement income
What Canadian real estate investments looks like in 2022
How to deal with inflation on your bills and in your investment portfolio
How to avoid crippling fees and terrible advice
When to take your OAS and CPP
How to buy your own pension – income for life!
Why Canadian dividend stocks might be the right fit for you
How to use your housing equity to maximize your retirement lifestyle
…And MUCH MORE!
No one should care about YOUR MONEY more than YOU!
Hi, my name is Kornel Szrejber and I'll be your host for the Summit. I run the #1 ranked Canadian personal finance and investing podcast (The Build Wealth Canada Show) and I look forward to sharing the best practices with you, from the dozens of the top financial experts here in Canada.

As one of Canada's youngest retirees at 32 (before I got bored and took on the Podcast and Summit as passion projects), I worked in the financial planning and investing industry. I'm excited to share what's worked well for us, and pick the brains of the top industry experts in Canada so that we can all learn from them, and further optimize our finances and investments for an early retirement.
Hey Folks, I'm Kyle Prevost, founder of the Canadian Financial Summit.  I've been writing and speaking about personal finance for well over a decade and have written my own personal finance curriculum that I taught in my Manitoban classroom.  You can catch me writing about the Best GIC Rates in Canada over at Million Dollar Journey, the leading review site for all things Canadian DIY investing, such as Canadian discount brokerages.
WHY THE CANADIAN FINANCIAL SUMMIT?
An Investment in yourself pays the best dividends!

It's free. You can tell your economics teacher that there is no such thing as a free lunch, but there is a FREE Summit.

Retire early – and in style

Take control of your own finance – and become your own advisor

You will NOT find this collection of speakers anywhere else

No flight, no travel annoyances, no getting out of your pyjamas

Actionable advice that can make a difference in your bottom line immediately
Frequently Asked Questions
Who should snag a FREE ticket to the Canadian Financial Summit?
Canadians who want answers to questions on mortgages, interest rates, RESPs, RRSPs, TFSAs, investing, retiring, earning more, and saving money on dozens of everyday costs.
Is the Canadian Financial Summit really free?
Yes. The videos are completely free to view for 48 hours. After that you need the any-time, anywhere All Access Pass.
What's the catch?
There. Is. No. Catch.  We believe you'll think the information presented by our 35+ Canadian experts is so solid, so actionable, so lacking in fluff and sales jargon - that we think you'll pay for it after already seeing it for free.
How do I watch The Summit?
Simply click here to claim your free ticket. You should immediately get an email confirming your registration - just follow the directions in that email and you will get a link sent to you 24 hours before The Summit goes live. You can view The Summit on any phone, tablet, or computer.
I can't make it to that one session I really want to check out - can I get a recording?
Sorry, after 48 hours there is only one way to see The Canadian Financial Summit - via our any-time, anywhere All Access Pass.  In addition to a pile of bonus material, this Premium Pass gives you lifetime access to streaming the videos.
When does the event take place?
The Canadian Financial Summit will kick off on October 12, 2022
I signed up last years All Access but forgot my password
Click here and simply fill in your email and we'll get your new password information to you ASAP.
I signed up for the 2017,2018, 2019, 2020 and 2021 All Access passes, but am not sure how to access those membership pages.
Click here, and simply fill in your info.  You will be be taken to a page that allows you access the 2017, 2018, 2019, and 2020 content. If you have forgot your Canadian Financial Summit password, simply click here to re-set it.
Jason Heath, CFP
Financial Planning Considerations for Different Ages and Stages
Jason is a Certified Financial Planner with Objective Financial Partners in Markham, Ontario. He is also a personal finance columnist for the Financial Post, MoneySense, and Canadian MoneySaver, and a frequent media contributor.
He has practiced as a fee-only financial planner for over 20 years. He does not sell any financial products – just his time – and specializes in financial planning strategy with a focus on retirement, tax, investment, and estate planning.
Tune in to learn about:
What is fee-only financial planning
What to expect – financially – when you are expecting
Saving and insurance considerations for new parents
Investment and estate planning when you have children
Creating a nest egg for your kids
How much do you need to retire
Tax implications of decumulating your retirement savings
CPP/OAS planning
Investment asset allocation in retirement
Brandon & Marc Beavis
Navigating the Stock Market in the Digital Era
Brandon Beavis was one of the youngest advisors to become fully licensed in Canada. He is the CEO of The Investing Academy, where he helps Canadians realize that investing in the stock market isn't nearly as intimidating as they might think. In this session, he will talk about all the distractions and factors we face as investors in the modern day (social media, news, emotions, fast-moving society, etc) and how to navigate from an investment strategy point of view.
Ben Felix
Does Cryptocurrency Have Legitimate Uses and Should I Be Investing In It?
Ben Felix stops by from PWL Capital to discuss the conclusions he has drawn from his recent 17+ episode podcast series on cryptocurrency.  Ben and his podcast partner Cameron Passmore have talked to proponents and critics of cryptocurrency and blockchain technology.  I ask for his accumulated wisdom on:
Will any cryptocurrency ever really be able to function as "money" in the current sense of the word?

Do cryptocurrencies actually decentralise control as they purport to?

Do cryptocurrencies actually lower transaction costs by cutting out middlemen such as banks?

Is there a case to be made for investing in blockchain technology more generally, as opposed to a specific cryptocurrency?

What is the role that ideology plays in determining the society-wide uptake on crypto?

…and ask Ben if he personally owns any cryptocurrencies - the ultimate test of where his loyalties lie.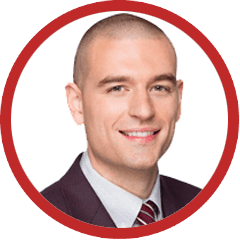 Lisa Hannam - MoneySense
Personal Finance Trends to Plan for in 2022 and 2023
Lisa Hannah is an award-winning editor and journalist.  In her position as executive editor at Moneysense.ca Lisa reads countless daily columns from around the world of Canadian personal finance.  She's dropping into the Summit to chat about what she has seen as far as post-Covid changes to the financial scene, the endless Canadian housing debate, where inflation is coming from, what is happening in the Canadian stock market - and finally, my favourite - where do cryptocurrencies go from here?
Stephanie & Gillian from Our Freedom Years
Inside Peak at a Portfolio Built for Freedom
Stephanie & Gillian retired early and travel the world while living off of their investment portfolio.  They're ready to give Summit attendees a peak behind the curtains of their portfolio and explain why they've chosen their unique asset mix (with a twist that's different from every other guest speaker we've had at the Summit!).  I ask them if they're changing anything in 2022 due to unprecedented events, or if their investing principles have changed since they retired.
We'll look at how they minimise currency exchange fees, what role their long time horizon plays in their planning, and what sort of withdrawal strategy they plan on pursuing throughout their *hopefully long* retirement.
Don't forget to check out our All Access Pass to see where Stephanie and Gillian have travelled this year and how they've done it while spending less money than the average Canadian!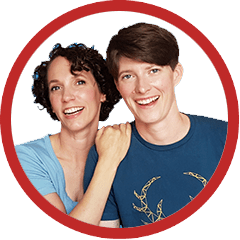 Dr. Wade Pfau and Bob French
The 4% Rule and Spending Your Portfolio in Retirement
Wade Pfau literally has a Ph.D and is a professor of retirement income!  His entire career has been spent studying how people spend and save in retirement… so he might know a little something about the tools and rules of thumb you can use as you plan your retirement.  Bob French works with Dr. Pfau at RetirementResearcher.com and is the Director of Investment Analysis at McLean Asset Management.  Tune into to find out about:
What is the 4% rule, where did it come from, and how is it useful.

How should you actually use the 4% rule given that it's not perfect.

Does the 4% actually make sense for Canadians?

Does the 4% rule work in an inflationary environment?

Should I worry about the prices in the stock market when I think about the 4% rule?

Should your portfolio be 50% stocks when you retire? 60%? 100%?  What does the math say?
Jonathan Chevreau
Should Canada's Retirees Fall in Love With Dividend Stocks?
Canadian personal finance writer Jon Chevreau stops by the Summit to chat about what role dividend-paying stocks should have in your portfolio as you approach and then begin enjoying retirement.  He addresses how dividend taxation interacts with the OAS clawback.  We look at how those yields stack up vs fixed income investments (a rapidly changing comparison these days), and Jon even reveals his worst investment ever.  Jon explains why he has built his portfolio the way he has, and why that makes sense to him in 2022.
Court @ Modern FImily
Maxing Out Your Canadian Child Benefit (CCB) & What To Do With It
Court and her wife Nic have successfully reached financial independence in their 30s; Join us to hear Court explain how the CCB is now a key part of their income strategy.  If you are a parent of young children - know someone who is - or plan to become one someday, then don't miss this session!  Court fills us in on how the CCB works, how to make sure you get the most money from it, and how to minimise the CCB benefits getting clawed back from taxes.  We finish by talking about how a CCB cheque can be used to supercharge a child's RESP.
Rob Carrick
Where is Housing Headed?
In a drastic change from past years, we're seeing some major pull backs in the Canadian housing market. Join Rob and I as we break down how this is affecting Canadians' net worth, who is getting hit the hardest, and where we go from here. We also discuss if renting is still an option that we're recommending and what we think could happen in regards to the long-term trends of immigration and housing stock within Canada now that the pandemic is in the rearview mirror.
Ellen Roseman
Addressing Canadians' Inflating Sense of Worry
Longtime Canadian consumer advocate Ellen Roseman is back and wants to help Canadians weather the recent storm of inflation and rising costs of living.  Her personal experience with Canada's last bout of quickly rising prices have given her some hard-won wisdom in practical ways to deal with modern inflation issues.  We talk about what to pay attention to, watch out for, and some top tips in this high-price environment.  We wrap by speculating on what all of this will mean for Canadians' investment portfolios.
Ed Rempel
Using Your Corporation as Your Retirement Fund

Do you own a business? 
If you do you may be curious about whether you should incorporate or not. In this talk, Ed takes you through his knowledge on what you really need to know about corporations:
When should you incorporate?

If you should get a holding company.

Whether you should pay yourself a salary or dividend.

Common mistakes by business owners.

If you should invest in a corporation, RRSP or TFSA.

Why should you invest inside your corporation?
How investment income is taxed in a corporation.
How to do tax-efficient investing.
Common mistakes made by business owners.
Advanced investment strategies.
Retirement planning for business owners.
Do accountants usually give you good advice?
Fred Vettese
Creating Monthly Income in Retirement 
Fred Vettese is the preeminent author in Canada when it comes to retirement saving, investing, and spending.  Join us as we talk about:
What rule of thumb should you use to plan spending in retirement?

How much should you be saving for retirement today?

All about annuities - and why you probably have the wrong idea.

When should you take your CPP and OAS?

Do you need to think about long-term care insurance and medical costs in later retirement?
If you're approaching retirement in the next ten years, or recently entered retirement, you don't want to miss this episode!
Robb Engen
Retirement Readiness Checklist + Utilizing Your Housing Equity
Canadian Financial Summit veteran Robb Engen is back and reveals his personal retirement checklist that he uses with clients.  After drafting hundreds of financial plans and fielding thousands of questions related to: "When will I be ready to retire?" and "How much can I spend each money in retirement?" Robb has fine-tuned his approach to helping Canadians through a handy retirement readiness checklist.
Then we look at some options for how to make use of your home equity in specific situations in order to maximise your enjoyment in retirement.  Different retirees have different goals, so Robb guides us through several plans that he has created for various Canadian clients and shows us how there is more than one way to use the hundreds of thousands of dollars many Canadians have locked up in their paid-off houses.
Brendan Wood & Kornel Szrejber
How to Automate Your Portfolio and Still Pay the Lowest Fees and Taxes: A Case Study
In this talk, we'll be using Kornel's real-life portfolio as a case study to show you exactly how to optimize it for the greatest efficiency, and how to automate tedious components like rebalancing to save you hours when managing your own portfolio.
Kornel will be joined by Brendan Wood: Investing automation expert and Founder of Passiv.com (the free tool that Kornel uses) for an in-depth analysis to see if there is any further room for optimization.
Join us and learn about the best practices that you can apply to your own portfolio!
Mark Seed
Explaining the Canadian Dividend Tax Rate for Non-Registered Accounts & How He Puts Dividend to Work Inside His Portfolio
Longtime Summit veteran Mark Seed returns in 2022 to show us how he uses dividends in his portfolio across his RRSP, TFSA, and non-registered accounts.  We break down how Mark has advised people approaching retirement to structure their separate accounts as they head into retirement in order to optimise for tax planning purposes.  Then we move on to some dividend-specific drawdown implications and Mark talks about some common challenges he's noticed as he has worked through various scenarios as part of his Cashflows & Portfolios work.
Dan Kent


The Four Most Common Mistakes Investors Make When Looking For Dividend Stocks
With a potential recession on the horizon, many investors are now gravitating away from high growth stocks and towards more reliable incoming paying options. However, there are four key mistakes that Dan witnesses investors make all the time when they're looking to research or buy income based companies. In this talk, he'll discuss the mistakes along with providing some insights and tips on how to improve your research when looking for your next dividend stock
Alanna Abramsky


Building an Inflation Fighting Budget
Savings rates were way up during the pandemic, but now that our lifestyle has returned to normal a lot of Canadians are struggling to save anything! Household budgets are getting hammered with runaway inflation driving up prices on food and other necessities, in addition to ballooning mortgage payments from recent interest rate hikes. Wage increases are way behind inflation, so digging in on expenses is the only lever left to pull in this fight! Alanna is a long-time budgeting guru and will walk you through the steps required to truly get a handle on your expenses, from tracking and identifying problem areas to how and where to find a bargain.  If you tried budgeting before and had no success or you're just tired of not knowing where your money goes every month, this session will put you firmly in control of your spending.
Mike Heroux
Beating Inflation with Dividend Growth Stocks
The Dividend Guy returns to the Summit to explain how his portfolio is fairing and adapting to the changing economic conditions of 2022.  Mike explains why inflation doesn't scare him particularly, and what he's looking for as he applies his dividend triangle analysis.  Mike also reveals some of his top picks in both the Canadian and American markets going forward. 
Chris White - 5i Research
Five Common Mistakes Investors Make in their Portfolios
I will be discussing the five most common mistakes that investors make in their portfolios and how investors can proactively avoid these in the future. An investment portfolio is not an exact science and no investor's portfolio is ever 'perfect', so here we will be talking about common actions and thought processes to watch out for and how to mitigate these errors in the future. The great part about investing is that the financial markets never repeat, but they do rhyme, and because of this there are timeless principles that investors can apply to their investing frameworks to solidify one's portfolio.
Erin Allen
How to Analyze and Pick the ETFs That Are Right for You
What should we look for when deciding whether an ETF is a good fit for our portfolio?
We always hear that we should do our due-diligence and research on any ETFs that we're considering investing in, but how do we actually do this? 
Almost none of us have had formal training on how to do this kind of analysis, and yet, we are completely responsible for picking the right ETFs that are supposed to sustain us for our entire retirement. 
Join us as we go through real-life examples and demonstrations on how to analyze the data that we see when researching ETFs for our own portfolios. 
Ed Rempel
5 Steps to Advance From Middle Class to Wealthy

As a financial planner, Ed has seen the finances of thousands of people, and noticed patterns to determine why someone is middle class or wealthy.
In his talk you'll learn:
Differences between middle class & wealthy.
Types of millionaires.
How to create a growth mindset.
How to have an optimistic outlook.
How to invest for growth.
Growth strategies to become wealthy.
How an "Interactive Financial Plan" is your GPS.
Examples of a wealthy Financial Plan.
Jiten Puri, Vanessa Smith, Diarmuid Shiels, Jason Goveas
Debunking The Top 9 Life Insurance Myths

We've all heard them before; many people believe all sorts of things about insurance that simply aren't true. PolicyAdvisor CEO Jiten Puri and expert advisors Jason Goveas, Diarmuid Shiels, and Vanessa Smith debunk the 9 most common life insurance myths and tell you how you can make the most of your coverage.
Meghan Chomut
Is Becoming a Landlord Still Worth it in 2022?

When Meghan, Porte Rouge founder, started her career in finance, she moved from Canada to Scotland. In Scotland she learned of a tradition of painting your door red once you've paid it off. She loved that!! It's like checking off a box on your to-do list that also involves celebration, announcing to the world and having your community a part of the accomplishment. Meghan Chomut is a Certified Financial Planner and Investment Property Advisor. Her and her team is THE go to resource for families who have (or want to have) an income property. Helping create an easy to follow roadmap for your family so that you can spend without guilt, build wealth AND make traction on your debt.  Tune into to find out about:
Does real estate still make sense as an investment?

What factors to consider when analysing properties?

Is real estate investing actually passive?

What about inflation + rising interest rates?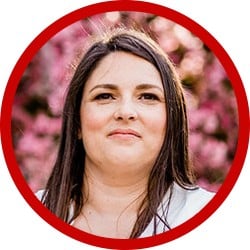 Bob Lai
DRIP-ing Your Way to Financial Independence
Bob Lai is one of Canada's dividend investing experts and after he brings us up to speed on his quest to dividend-fuelled financial independence, Bob shares with us a valuable tool that he uses to purchase shares of his favourite companies for a discount: DRIPs - Dividend Reinvestment Plans.
Bob guides us through what exactly a DRIP is, the difference between a traditional DRIP and a synthetic DRIP, and then gives a peak into his personal DRIP portfolio as he shows off his favourite Canadian DRIP companies.
Arian Beyzaei
Principles of Stock Market Investing
There are plenty of online brokerages vying for your money and it is very easy to get invested without fully understanding what you own and what you should be doing to monitor and manage your risk and return.  A lot of new investors also wonder about timing and when they should be pulling the trigger on adding to their portfolio. There are a few fundamentals all investors need to know, and this session will ensure you leave with a good understanding of diversification, asset allocation, active vs passive investing with index funds and ETFs, and the concept of dollar cost averaging. Regardless of whether you do it yourself or go with an advisor, a firm understanding these principles should be part of your diligence and it will definitely add another layer of protection and peace of mind when it comes to your portfolio.
Brendan Lee Young 
2 Tools DIY Investors Should Know About
In this talk, Passiv's founder will review two platforms he uses to help manage his investments. He'll give you a high-level overview and insights on how he uses them personally. Simply Wall Street is a portfolio analysis and stock screener designed to help investors make investment decisions. Dividend.Watch is a portfolio tracker for dividend investors.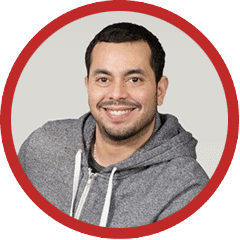 Billy Kawasaki - Wealthica


Evaluate your Financial Strategy: The Ultimate 360 View of your Finances
It's never been more important to evaluate and validate your financial strategy. Get a holistic view of your net worth and financial well-being by automating your financial life. Data entry and logging into multiple websites are things of the past with Wealthica. Wealthica lets you focus on the big picture while tracking your progress towards your financial, net worth and retirement goals. Get ultimate insight by leveraging your financial data with add-ons that give you a better understanding of your returns, allocations and much more. At a click of a button, you can have everything exactly as you want to see it, all in one place, and on the go.
Braden Dennis
Top 6 Metrics to Look for When Analyzing a Stock
Braden Dennis of Stratosphere.io will go through the importance of understanding the fundamentals of the business. He will provide a demo of Stratosphere.io (a free tool) which is democratizing investment research to give everyone software, data and tools to invest with the information institutions do.
By providing historical data, ratios and beautiful data visualizations, Braden is making fundamental research both easier and faster for investors. The presentation will show investors who buy individual stocks which data is important and how to find it in your research process.
Arian Beyzaei
Cryptocurrency 101

Investing in digital currencies can be risky and the price can be volatile, but they also offer the opportunity for high returns and can add diversification to your portfolio. If you have been hearing the buzz around cryptocurrencies and feeling a little intimidated due to the difficult concepts and technology involved, this would be a great session to attend. Arian will walk you through a basic explanation of what cryptocurrency is and why it holds so much potential as well as offer some basic advice on investing in cryptocurrency and some options for getting started. Cryptocurrency has lost some of it lustre in 2022 but it should remain on the minds of investors as the technology holds great promise and there are opportunities for great returns. Join Arian and get all the essential facts as he breaks down a difficult topic into an easy to understand and practical session.
Lana Sanichar
Your Top Personal Finance Questions Answered
Join the President of Canadian MoneySaver Magazine, Lana Sanichar, as we discuss the best practices in money management, investing, and financial planning for everyday Canadians.
With the magazine's 40 years of unbiased, trustworthy and down-to-earth information, Lana and Kornel discuss the most common and impactful lessons learned over the decades, that we can all apply in our day-to-day finances.
Kevin Cochran
How to Increase Your Income
Making a lot of money in life isn't all about jobs and salary, there are also a lot of intangible factors and personal attributes that make a huge contribution. We are all very aware of the importance of corporate branding, but we don't often realize the value of building our personal brand. It starts with being diligent about your goal setting and maintaining your focus by surrounding yourself with people that inspire and mentor you. You also need to continuously challenge yourself, step outside your comfort zone, and invest in your brand. Kevin has a lot of lessons to share from his road to financial freedom and the essential habits and mindset he developed that are integral to driving financial success. Regardless of whether you are a corporate warrior or someone just starting out growing their own small business, Kevin will get you pumped and ready for the future with a thought-provoking, inspiring and highly entertaining session.
Jiten Puri, Carly Griffin, Larissa Marzetti, Subir Desai
Critical Illness Insurance and Disability Insurance: Which Is Better?

There are many options to choose from when deciding on an insurance policy to protect you against illness or injury. Critical illness and disability insurance are two major types, but which one should you choose? Join PolicyAdvisor CEO Jiten Puri and expert advisors Carly Griffin, Larissa Marzetti, and Subir Desai as they discuss the pros and cons of critical illness and disability insurance, and help give you a better idea of which one might be best for you.
Bryan Borzykowski, Ben Felix, Kornel Szrejber
Best ETFs in Canada for 2022 - Featuring MoneySense
In this video presentation, we're going to cover the top ETFs in Canada, specifically for Canadian investors.
These findings are based on 8 experts in this field who are part of the Best ETFs in Canada Guide which is published annually on MoneySense and written by Bryan Borzykowski.
In this interview and presentation, we're going to talk about what the findings were with the creator of this year's guide, and one of the top Analysts from the panel (Benjamin Felix, Portfolio Manager at PWL Capital).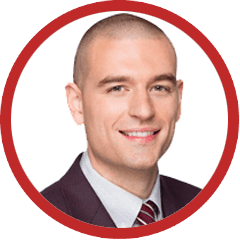 Ryan Modesto


Five Key Investing Metrics and the Stocks that Possess Them
Ryan Modesto talks about the current state of the US markets, some of the investment factors that they focus on at the i2i Long/Short US Equity Fund, and why. He then gives an overview of some stocks that have each of these metrics and why it is important to those companies.
Chris Heakes
A Guide to Income Investing With Covered Call ETFs
Are you looking to increase the income that your portfolio generates? 
There's been a surge in demand for Canadians looking for higher yields and enhanced income solutions for their portfolios. 
Covered Call ETFs have become a popular solution to help meet this need in Canada, and in this presentation, we'll cover:
What they are

How they work

The benefits

What to look out for if you choose to use covered calls

How the market environment can impact the performance of these ETFs

And much more
Justin Dallaire
Where to Buy Real Estate in 2022 Canada
Canadian Moneysense contributor Justin Dallaire makes his Summit debut as he takes is behind the headlines of Moneysense's recent report on the best value real estate in the Great White North.  Folks who assume the usual Vancouver/Toronto duopoly will appear atop the list might be in for a real shock!
Justin explains the metrics behind these controversial rankings and shows us how the results were tabulated.  We talk about where we'd buy real estate in today's markets (all other things equal) and what direction things might be headed in for the immediate future.
Jay Seabrook
A Systematic Approach to Successful Rental Property Investing
Buying a rental property never seems to fail on those reality shows, but finding, purchasing and managing a profitable rental property in the real world is a lot more difficult than it looks on TV. It's easy to get swayed by your emotions or feel pressure to close a deal, even though it doesn't tick all the boxes. Jay has analyzed a ton of potential properties over the years and has developed a very analytical approach to keep you on target and maintain a razor-sharp focus throughout the decision-making process. His step-by-step-process guides you through all stages of the deal, from market analysis and cash flow projections to the issues you need to consider for the long-term management of the property. It's a comprehensive, yet easy to understand approach that will help you make the right decisions when it comes to buying a rental property.
Dale Roberts
Decoding the RRSP to RRIF Transition
One of the least understood topics in Canadian personal finance is understanding the details of what happens to your RRSP at age 71.  Dale Roberts drops by to explain how a Registered Retirement Savings Plan (RRSP) changes into a Registered Retirement Income Fund (RRIF).  We look at:
How to plan the transition for optimal income.

How to minimize taxes on your RRIF.

What sort of minimal withdrawal rules will apply.

Is there an argument to start your RRIF transition early?

How does withholding tax work on RRIF?
If you're wondering how to handle your various investing accounts as you enter retirement, getting a firm grasp on RRIF rules and best practices is a must!
Jordan Kaye & Alyssa Davies
Dealing With Home Purchase Regret in a Down Market
So… you bought a house in 2020 or 2021… and now you're not sure what to do every time you see a headline about the housing market being down.  Before you panic - check out this session from Zolo.ca All Stars Jordan and Alyssa.  Zolo has recently completed a unique survey that examines the housing decisions of Canadians during the pandemic - and how they're feeling in the post-pandemic world.
Andrew Dobson, CFP; Brenda Hiscock, CFP; and Nancy Grouni, CFP
Retirement Medley: CPP Pension Strategies, Retire Early by Moving Within Canada or Abroad, and Retirement Planning for Business Owners
Andrew, Brenda, and Nancy are all Certified Financial Planners with Objective Financial Partners, based in Markham, Ontario. They are fee-only financial planners, providing unique flat-fee or hourly financial planning advice to clients across Canada and internationally.
Speaking on a diverse range of retirement topics, you can expect to learn about:
How to plan the timing decision for a CPP retirement pension
The breakeven age for early vs. late CPP
How your RRSP, investment style, martial status, debt, pensions, and life expectancy contribute to CPP planning
How impactful a downsize in retirement can be, including moving to another city or province
Digital nomad visas
Top international retirement destinations for expats
Pre- and post-retirement planning advice for business owners
How to take money out of a corporation in retirement
Using a corporation for income splitting and estate planning in retirement