SAVE MORE, INVEST BETTER, WORRY LESS
Over 35+ Canadian personal finance experts are ready to help you become your own advisor.
Follow their step-by-step instructions and seize control of your financial future.
HERE'S A SNEAK PEAK AT WHAT YOU'LL SEE WITH A FREE TICKET TO THE CANADIAN FINANCIAL SUMMIT
Our Canadian financial experts have all come together to help you:
Save More, Invest Better, Worry Less
This Virtual Summit will cut through the fog of confusing financial jargon and build the confidence needed to seize control of your personal finances. Each speaker will pull back the curtain on their unique area of expertise.  With their actionable advice and attention-grabbing speaking styles, these experienced Canadian gurus will help take your money game to the next level – no matter if it's your first day at the financial dojo or if you're already a 3rd-degree blackbelt in financial literacy.  The Canadian Financial Summit will show you how save hundreds on monthly costs, earn thousands more in investment returns, and provide examples of people that measure their net worth in millions. Are you in?
YOUR ALL-STAR SPEAKER PANEL
Kevin McCarthy
Creator of the TFSA, and Former Chief of Staff for the Minister of Finance
Peter Hodson, CFA
Known as the Warren Buffett of Canada, Peter is the Founder and Head of Research at 5i Research.
Kristy Shen
Co-Founder of Millennial Revolution and Co-author of Quit Like a Millionaire 
Bryce Leung
Co-Founder of Millennial Revolution and Co-author of Quit Like a Millionaire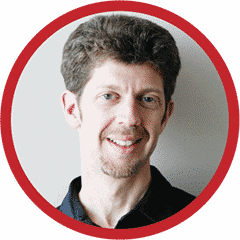 Rob Carrick
Columnist at The Globe and Mail and Host of the STRESS TEST Podcast
Ed Rempel
Certified Financial Planner with Over 27 Years of Experience. Founder of EdRempel.com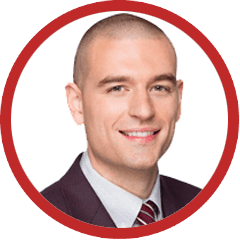 Ben Felix
Portfolio Manager at PWL. Member of  Rational Reminder Podcast
Andrew Hallam
Financial educator and author.
Alanna Abramsky
Head of Financial Coaching at Enriched Academy
Robb Engen
Financial Planner, Founder of BoomerAndEcho.com
Tom Drake
Founder of MapleMoney.com & CEO of Drake Media Inc.
Daniel Goldgut
Estate Planning Lawyer & Co-founder at EpilogueWills.com
Kevin Cochran
Financial Literacy Teacher, Dragon's Den Winner, and Founder of Enriched Academy
Mark Seed
DIY Investing Expert. Founder of MyOwnAdvisor.ca
Mahima Poddar
Digital Banking Expert.
Group Head of Personal Banking at EQ Bank
Moez Mahrez, CFA
Certified Financial Analyst (CFA), ETF Expert, Investment Analyst and Writer at 5i Research

Arin Klug
Estate Planning Lawyer & Co-founder at EpilogueWills.com
Stephen Weyman
Founder of CreditCardGenius.ca and HowToSaveMoney.ca
Ellen Roseman
Former Toronto Star Columnist, Consumer Advocacy and Personal Finance Writer

Brendan Wood
Investing Automation Expert. CTO at Passiv.com
John Kalos, CFP, Fin.Pl.
Certified Financial Planner With Over 20 Years Experience. Industry Insider from Confessions of an Ex Banker Podcast.
Courtney Chais
FIRE lifestyle Blogger at modernflmily.com
Jiten Puri, MBA, LLQP
Insurance Expert at PolicyAdvisor.com
Bob Lai
FIRE Blogger, Dividend and ETF investor at tawcan.com
Arian Beyzaei
Financial Literacy Teacher and Vice-President of Enriched Academy

Kyle Prevost
Writer and Blogger at MillionDollarJourney.com
Kornel Szrejber
Host of BuildWealthCanada.ca, Investor, Teacher, Early Retiree, Host of the Summit.
How to retire early and on your own terms
How to invest better, easier, and more efficiently
How to save on taxes when working from home
How to decide if cryptocurrency is for you and the role of Bitcoin should play in your portfolio
How to plan your own retirement
How to avoid crippling fees and terrible advice
How to take a legal tax holiday by moving and investing outside of Canada
How to choose the perfect ETFs for your specific portfolio goals
How to drawdown your nest egg in retirement & what a safe withdrawal rate is
How to ditch your 9-to-5 and travel forever (for way less than you think!)
And MUCH MORE!
No one should care about YOUR MONEY more than YOU!
Hi, my name is Kornel Szrejber and I'll be your host for the Summit. I run the #1 ranked Canadian personal finance and investing podcast (The Build Wealth Canada Show) and I look forward to sharing the best practices with you, from the dozens of the top financial experts here in Canada.

As one of Canada's youngest retirees at 32 (before I got bored and took on the Podcast and Summit as passion projects), I worked in the financial planning and investing industry. I'm excited to share what's worked well for us, and pick the brains of the top industry experts in Canada so that we can all learn from them, and further optimize our finances and investments for an early retirement.
Hey Folks, I'm Kyle Prevost, founder of the Canadian Financial Summit.  I've been writing and speaking about personal finance for well over a decade and have written my own personal finance curriculum that I taught in my Manitoban classroom.  You can catch me writing about how the stock market works over at Million Dollar Journey, the leading review site for all things Canadian DIY investing, such as Canadian discount brokerages.
WHY THE CANADIAN FINANCIAL SUMMIT?
An Investment in yourself pays the best dividends!

It's free. You can tell your economics teacher that there is no such thing as a free lunch, but there is a FREE Summit.

Retire early – and in style

Take control of your own finance – and become your own advisor

You will NOT find this collection of speakers anywhere else

No flight, no travel annoyances, no getting out of your pyjamas

Actionable advice that can make a difference in your bottom line immediately
Frequently Asked Questions
Who should snag a FREE ticket to the Canadian Financial Summit?
Canadians who want answers to questions on mortgages, interest rates, RESPs, RRSPs, TFSAs, investing, retiring, earning more, and saving money on dozens of everyday costs.
Is the Canadian Financial Summit really free?
Yes. The videos are completely free to view for 48 hours. After that you need the any-time, anywhere All Access Pass.
What's the catch?
There. Is. No. Catch.  We believe you'll think the information presented by our 35+ Canadian experts is so solid, so actionable, so lacking in fluff and sales jargon – that we think you'll pay for it after already seeing it for free.
How do I watch The Summit?
Simply click here to claim your free ticket. You should immediately get an email confirming your registration – just follow the directions in that email and you will get a link sent to you 24 hours before The Summit goes live. You can view The Summit on any phone, tablet, or computer.
I can't make it to that one session I really want to check out - can I get a recording?
Sorry, after 48 hours there is only one way to see The Canadian Financial Summit – via our any-time, anywhere All Access Pass.  In addition to a pile of bonus material, this Premium Pass gives you lifetime access to streaming the videos.
When does the event take place?
The Canadian Financial Summit will kick off on October 12, 2022
I signed up last years All Access but forgot my password
Click here and simply fill in your email and we'll get your new password information to you ASAP.
I signed up for the 2017,2018, 2019, and 2020 All Access passes, but am not sure how to access those membership pages.
Click here, and simply fill in your info.  You will be be taken to a page that allows you access the 2017, 2018, 2019, and 2020 content. If you have forgot your Canadian Financial Summit password, simply click here to re-set it.
Rob Carrick
Can Renting a Home Actually Make More Financial Sense for Some Canadians?
With the drastic increase in home prices that we've seen in many parts of Canada, many Canadians are finding themselves prices out of the market. Others are not willing to engage in brutal bidding wars that can easily leave you with giant monthly mortgage payments for years to come.
Also on the retiree side, can selling your home and renting instead actually be a more optimum choice?
Join us as we examine the pros and cons of these different options, so that you can see whether home ownership vs renting in Canada is right for you.
Kevin Prins and Jean Carlo Rouzier
The Power of Asset Allocation ETFs
Asset Allocation and rebalancing are the two key aspects of investing that have proven to manage one's risk and return. This approach can now be accessed through low cost ETFs, making it accessible to everyone. With this advancement, investors have embraced these solutions in many ways; from core holdings to a diversified complement to round out a portfolio. In this session, we will discuss these investment solutions including their benefits, review the product choices, and the ways they can be used to help build a portfolio. Come hear from the industry experts on how these investment tools can help you build a solid foundation for the future of your portfolio.
Ellen Roseman
How to Protect Yourself as a Canadian Consumer in 2021-2022 + Retirement Strategies for Canadians
Ellen is one of Canada's most famous consumer advocates. In this interview, Ellen shares her findings and research on how we can best protect ourselves as consumers, especially in the COVID era, and with the increase in online shopping.
As a semi-retiree herself, we also cover the lessons she's learned over the years and the advice she'd give to those looking for an early retirement, a semi-retirement, and a full-stop traditional retirement.
Ed Rempel


Self-Made Dividends – Better than Ordinary Dividends in Every Way
While "living off the dividends" sounds very appealing, is that actually the most profitable and tax efficient way to invest?
Ed takes us through his research on dividend investing and shows:
The

disadvantages & risks of pure dividend investing

& how to eliminate them

The difference between

cash flow vs. income,

and how optimizing around the correct one can

save you thousands in taxes

How 'self-made dividends' are far superior to the 'regular dividends' that we often hear about

The impact dividends can have on your government benefits and the clawbacks you receive
While tickets are free to attend (for a limited time), don't forget to also get the All-Access-Pass for an exclusive live Q&A session with Ed, where you can ask him your financial planning questions.
Bridget Casey
What Role Should Cryptocurrency Play in Your Portfolio?
The Summit is happy to welcome back Bridget Casey as she details her journey from cryptocurrency newbie back in 2010 (literally throwing away Bitcoin) to crypto-expert in 2021.  Learn why Bridget's thoughts on crypto's role in your portfolio has changed over time, and what percentage of her personal portfolio she dedicates to Bitcoin, Ehtereum, and Altcoins.  Finally, she gives us her thoughts on where cryptocurrency might go from here AND why she definitely has not given up on traditional investments at all.
Kyle Prevost
Want an Unlimited TFSA? Move to These Countries and Build a Portfolio Tax-Free!
After spending a year as a Canadian Non-Resident (and as a Resident of Qatar), Kyle reveals that while the tax-free income that he and his wife were able to earn in the Middle East was a really nice incentive, there is a hidden advantage that can be just as important.  If you want to grow an investment portfolio quickly, there is no better way than to understand how some countries' territorial taxation rules essentially give residents the equivalent of an unlimited TFSA (contribute as much as you want, and pay no taxes on your dividends or capital gains).  See what investments Kyle used to take advantage of this tax-free growth opportunity.
FAQs and Misconceptions about DIY Investing

On this MUST SEE, all-star panel, three top Canadian experts take us through the top questions, misconceptions, and mistakes to avoid when it comes to DIY investing in Canada.
Topics include:
The

top advice

for investors that are just getting started

Are

all-in-one funds

(asset allocation ETFs)

always the best choice?

Are there any pitfalls and considerations that we should be aware of?

Cryptocurrency

, and is it

a must-have for your portfolio?

When is focusing on

tax efficiency in your portfolio

actually

worth it?

Are

ESG

(Environmental, Social, Governance)

ETFs

worth investing in?

How to

live off your investment portfolio

in retirement. Does the 4% rule actually work? And what are some other

withdrawal strategies

worth considering?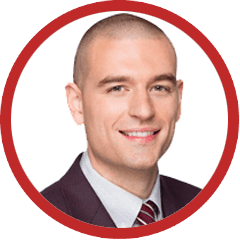 Alanna Abramsky - Head of Financial Coaching at Enriched Academy
Understanding Credit and Managing Debt
Debt never just disappears, but this workshop can definitely teach you the need-to-know facts for managing debt and some great advice on how you can make it disappear.
Jonathan Chevreau
Semi-Retirement: The Halfway House between Employment and Full Retirement
Should you transition into a semi-retirement instead of a full-stop retirement? What if doing so allowed you to 'retire' many years earlier? 
Join us as we speak to someone who has done exactly that: Jonathan Chevreau, professional writer and former Editor-in-Chief of MoneySense Magazine takes us through his real-life lessons learned from transitioning to the decumulation phase and actually living off the investment portfolio. 
We cover:
How Jon ensures that he doesn't

run out of money in retirement

The

investment withdrawal strategy

that he prefers

How he withdraws from his investments in a

tax efficient

way

Important lessons to know before transitioning to semi-retirement or full-stop retirement 
Mike Heroux
Are Dividend Stocks In a Bubble?  What Market Is Safe?
Our resident dividend expert Mike Heroux weighs in on the current state of affairs when it comes to Canadian and American markets - as well as putting today's markets in a historical perspective.  Mike brings his unique brand of energy, honesty, and informed processes to bear as we answer the most common questions that he gets from his clients today.  Tune in to learn how to invest with conviction, and quit falling into an endless cycle of paralysis by analysis.
Andrew Hallam

Balance - How to Invest and Spend for Happiness, Health, and Wealth
Andrew Hallam is a longtime financial educator and author.  His new book is Balance - How to Invest and Spend for Happiness, Health, and Wealth.  In his years since he and his wife have retired, Andrew has travelled the world and built relationships with a massive range of people.  Some are happy and some aren't - but all have lessons to share when it comes to using the principles of personal finance to maximize their own version of success.  Find out how "The Millionaire Teacher" and "The Millionaire Expat" defines happiness and success in his own life after being informed by hundreds of relationships with folks from around the world.
Ben Felix
What is Factor Investing, Why Do Smart People Like It, and Can It Make You Money?
One half of the talented team behind the Rational Reminder Podcast stopped by to explain why after a lot of reading and research, he feels that Factor Investing gives his portfolio (and his clients') an edge in the markets.  Ben breaks down not only what factor investing is, but more importantly, how you can use it to give your money a bit of a boost.
I then asked him how he defines success in his life (a question he is used to posing to others) and his formula or "model-based" approach really gave me something to chew on.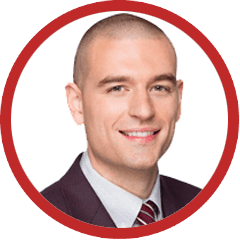 Robb Engen
Don't Let FOMO Rule Your Investment Decisions
Most of us have been there… You're feeling good about the steady gains that your index funds or dividend stocks have been making, when suddenly you're scrolling social media or a favourite financial site and you see a headline about someone "Making A 477% Profit In Just 9 Months!"  Your pulse quickens, you quickly do the mental math, and realize just how much money you have "missed out" on making.
Fee-Only Financial Advisor Robb Engen sits down with us to explain why we should be aware of how the Fear Of Missing Out (FOMO) can drive us to make suboptimal investing decisions.  He also provides us with some tips that he commonly uses to put up guardrails against uncontrolled FOMO wreaking havoc on his clients' investment portfolios.
Mahima Poddar


Online Banking Solutions for Your TFSA, RRSP, and Currency Conversion



Mahima Poddar is back as EQ Bank's Group Head of Personal Banking to tell us all about the easiest way to access elite fixed income solutions for your RRSP and TFSA, as well as EQ's new USD accounts. EQ's combination of ultra low currency conversion rates, and their ability to hold USD in its own account, gives clients excellent flexibility when it comes to North American spending options.
Ed Rempel


How to Reliably Maximize Your Retirement Income – Is the "4% Rule" Safe? New Retirement Rules of Thumb
Back by popular demand, Ed is back and takes us through when the 4% rule is NOT safe, and when it is. 
In this presentation, he also covers:
The "Age Rule"

Sequence of returns risk

(and how to deal with it in your retirement)

When is it safe and

unsafe to touch your principal?

The use of

cash buffers

and how effective are they really?

How to manage your retirement income to make it 100% reliable?

How to deal with fixed income in this low interest rate environment.

Is fixed income dead

when rates are this low? (i.e. when they can't even keep up with inflation?)

How to

generate tax-efficient cash flow

in retirement
While tickets are free to attend (for a limited time), don't forget to also get the All-Access-Pass for an exclusive live Q&A session with Ed, where you can ask him your financial planning questions.
Daniel Goldgut, Arin Klug


How Online Wills are Improving Access to Justice in Canada
Every Canadian adult should have an up-to-date Will in place - but according to a recent survey, approximately two-thirds of us do not. For many people, the time and cost associated with having a Will prepared by a lawyer are prohibitive. But the emergence of online Will platforms has provided a simple and affordable way to create basic estate planning documents.
Co-Founders of Epilogue Wills, Daniel Goldgut and Arin Klug, join Kornel to explore how online estate planning is key to improving access to justice in our increasingly digital world.
MoneySense: Jonathan Chevreau, Ben Felix, Kornel Szrejber


The Best ETFs in Canada for 2021
In this video presentation, we're going to cover the top ETFs in Canada, specifically for Canadian investors. 
These findings are based on 8 experts in this field who are part of the Best ETFs in Canada Guide which is published annually on MoneySense and written by the one and only Jonathan Chevreau.
In this interview and presentation, we're going to talk about what the findings were with the creator of the guide, and one of the top Analysts from the panel (Benjamin Felix, Portfolio Manager at PWL Capital).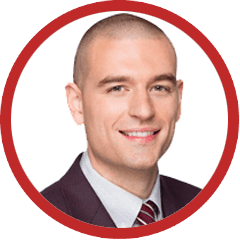 Peter Hodson, CFA
How to Find the Best Stocks in 2021-2022
Peter is known as one of the Warren Buffetts of Canada according to The Globe and Mail. Join us as he shares his top lessons learned from over 30 years of professional investing. Peter is the former Chairman of Sprott Asset Management (one of Canada's largest and most successful hedge funds). He has managed over $1.1 billion in assets, and is the Founder and Head of Research at 5i Research; one of Canada's few TRULY independent investment research services.
While tickets are free to attend (for a limited time), don't forget to also get the All-Access-Pass for an exclusive live Q&A with Peter, where you can ask him your investing questions.
Kevin McCarthy - TFSA Creator, Former Chief of Staff


Registered Accounts With Kevin McCarthy
A recent study from BMO found 62% of Canadians have cash in their TFSA. What many don't realize is that keeping cash in our TFSA is like playing monopoly without buying any houses. One of the most significant investment mistakes we see Canadians make is not taking advantage of their Registered Accounts. This includes your TFSA, RRSP, RESP and RDSP. This workshop covers exactly how to take full advantage of your Registered Accounts.
Jiten Puri, Carly Griffin, Sonam Dorjee Lama

6 Ways To Save Money on Life Insurance
While there are no discount codes or end of year sales on life insurance, there are proven ways to save money on your potential coverage. Join PolicyAdvisor CEO Jiten Puri, and expert advisors Carly Griffin and Sonam Dorjee Lama as they reveal some of the costly mistakes first-time life insurance buyers make, and how to make sure you pay the best price for your coverage today and in the future.
Kevin Cochran


How to Raise Financially Responsible Kids
Financial habits form early and last a lifetime. Get your kids on the right track with the right advice. The webinar will go over what works and what doesn't when it comes to teaching your kids about money. Enriched Academy has been teaching young adults how to manage their money since 2012 and has partnerships with school boards and universities.
Kristy Shen and Bryce Leung
Life After Fire - Don't "Burn" Out
Canada's original FIRE couple stops by for a really important look at the emotional side of FIRE.  For two former hard-nosed workaholic engineers, Kristy and Bryce dig pretty deep into the non-math stuff and reveal just how rewarding and freeing the non-financial side of financial independence has been for them.  Listen in to find out how FIRE helped them weather rough family circumstances, and how their relationship has actually grown stronger after they left their 9-to-5s.
Ryan Modesto - Associate Portfolio Manager at the i2i Fund
Over 15 market charts you can't miss!
Ryan is an Associate Portfolio Manager for the i2i Long/Short US Equity Fund and holds extensive experience with investing in and analyzing stocks in North American markets. He has been a regular guest on BNN Market Call and featured in The Globe and Mail, Canadian Business, Yahoo Finance, MoneySense and Canadian MoneySaver. Ryan discusses the current state of stock markets, valuations, key statistics and more, leaving attendees with a new lens with which they can view and assess the investment landscape.
John Robertson
Is Every Asset In a Bubble?!
My favourite Canadian financial pontificator stops by to give us his take on the current trends in cryptocurrency, housing prices, and stock markets.  We specifically look at some possible measures and metrics in particular markets that may or may not be overvalued, and what the range of outcomes are in each situation.  Finally, we let the audience know what measures we are taking in our personal portfolios as a result of all this stock market bubble talk.
Barry Choi
Maximizing Post-Covid Travel Points in Canada + The New Aeroplan
Canada's travel expert tells us how to optimize our post-covid travel plans. (Who doesn't want to get out and explore?!)  If you're wondering how to maximize your "Revenge Travel" spending in order to get as many free plane tickets as possible (maybe even bump up to business?) this is a session that you can't miss.  Who doesn't want thousands of dollars worth of free travel?
With American Express leading the way, we are seeing better credit card introductory offers than ever before.  Barry not only explains the ins and outs of the new Aeroplan program (as well as how to take advantage of them), but also reveals why he has 12 different credit cards in his wallet!
Mark Seed
Use Your Corporation to Shelter Investments - and Then Pay Yourself
We've been following Mark and his dividend-building journey for five years now at the financial summit.  His latest check in has him planning for his transition to "Coast FI" or semi-retirement using a corporation to organize his non 9-to-5 activities.  Get the details on why Mark decided to go with a corporation after years of a sole proprietorship, as well as his step-by-step instructions on how to do that.  Then he reveals how he plans to invest within his corp (sheltering his profits from a lot of taxes) before he eventually pulls the money out in a carefully constructed mix of dividends and salary.  If you're thinking of starting a side gig, or wondering how to max out the cash within your corp - you can't afford to miss this session.
Jiten Puri, Jason Reynold Goveas, Diarmuid Shiels

Critical Illness Insurance: How Does It Work and Is It Worth It?
Critical illnesses like cancer and heart attacks are incredibly common in Canada and can take time and resources to recover completely. Critical illness insurance is a relatively new type of coverage in Canada that provides a lump sum cash payment if you are diagnosed with a covered illness. 
Join PolicyAdvisor CEO Jiten Puri, and expert advisors Jason Reynold Goveas and Diarmuid Shiels to learn exactly what's covered by critical illness insurance, how one can customize coverage, and what products different Canadian insurers offer including independent critical illness coverage, or add ons and riders to life insurance policies for combo coverage.
Sandra Martin
Your Top Personal Finance Questions, Answered
As the Editor-in-Chief of MoneySense.ca (one of Canada's largest personal finance sites), Sandra has her hand on the pulse of what Canadians really worry about, and want to know more about when it comes to personal finance and investing in Canada. 
Join us as we discuss the top questions that we Canadians have, along with how to best resolve them.
Arin Klug
The True Cost of Dying Without a Will
Building and preserving wealth is important to all of us. That's why we spend time seeking high returns, low fees, and efficient tax structures. But for all the time we spend focusing on accumulating wealth during our lifetime, many Canadians have no plan for what will happen once they pass away.
Dying without a Will often leads to increased costs associated with estate administration and disputes among family members. It is also a missed opportunity to achieve philanthropic goals and reduce taxes. Yet every year tens of thousands of Canadians die without even a basic Will in place. Join Arin Klug, Co-Founder & COO of Epilogue, as he breaks down the true cost of dying without a Will.
Danielle Neziol, Cathie Wood from ARK Invest, Christine Berg from MSCI
Investing in Innovation
What is Thematic Investing?  It is an investment approach that focuses on the megatrends of powerful global movements that are predicted to drive future stock performance for companies that are best positioned to take advantage of each emerging theme. These trends are so large in scale that they are predicted to impact businesses, companies and industries across the globe.  They include innovations in Genomics, Fintech,  Next Generation Internet and Autonomous Technology. 
Investors are becoming increasingly aware of the power of adding megatrends to a portfolio given the potential exponential growth profiles of the companies associated with these themes.  This session will start with a presentation on investing in innovations featuring Cathie Wood from ARK Invest, Danielle Neziol from BMO ETFs and Christine Berg from MSCI.  Then we will transition into a Q & A session with Danielle to further dive into the topic of thematic investing and learn how to use ETFs to add these exposures to a portfolio.
Dale Roberts
What Are The Risks of Investing In Cryptocurrency?
MoneySense (one of Canada's largest personal finance sites) and The Canadian Financial Summit are teaming up to talk about cryptocurrency in 2021.  We'll get some of the popularly-debated crypto topics and how to determine your personal approach to one of the most talked-about trends in investing today!
Moez Mahrez, CFA


Which "All-in-one" ETFs are the Best?
All-in-one or "asset allocation" ExchangeTraded Funds (ETF) are a convenient creation for everyday investors who want to put their portfolios on autopilot, not have to rebalance or pick multiple ETFs or stocks.  
But which ETF provider provides the best asset allocations ETFs?
Join Senior Investment Analyst, Moez Mahrez, CFA as he takes us through his unbiased and conflict-free research on which ETFs deserve your attention, and when do the pros outweigh the cons when it comes to using an asset allocation ETF vs investing in several individual ETFs?
Arian Beyzaei - Teacher, Investor, VP of Enriched Academy
2022 Stock Market Outlook
Stocks have been on fire this year.... but can the rally continue into 2022? Join Arian Beyzaei as he gives his analysis on where the markets are heading for the rest of the year and offers his insights on:
     

Are the markets heading for a slide?⠀

     

When is the best time to get into the market? ⠀

     

What happens if the market crashes?
This is a great workshop whether you've managed your own investments for years or are considering the markets for the first time.
Tom Drake
Work From Home Tax Tips + Survival Techniques in a Post-Covid World
Tom Drake was the "Work From Home Guy" before it was cool.
In 2021 thousands of Canadians are trying to figure out how they can combine some of the more comfortable, lower-stress aspects of the Covid world, with… all the awesome stuff of Non-Covid life!  Tom takes us through some of the unique tax breaks that work-from-home Canadians should be aware of, as well as some of the efficiency-based strategies that he has employed over the years.  Finally, I ask Tom, "If you were starting off making a living online today, what would you do?"  So if you're looking to start an online side-gig or perhaps fully commit to the work-from-home lifestyle, you can't miss this session.
John Kalos, CFP
An Alternative to Bonds?
With the low interest rates and the bond bubble that we've experienced in the past, many investors are wondering if any alternatives to bonds exist where we can still get safety while still earning a reasonable return. 
If we choose to go with an alternative, what are the pros and cons of doing so, as there's typically no 'free lunch' when it comes to investing.
Join us as we look at the pros and cons of the different "safer" investments compared to stocks, so that you can better choose which is the optimum for you. 
Courtney Chais
Modern FImily - How to Buy Back Your Family's Time
Heard about the Financial Independence/Retire Early movement and think it's only for the childless?  Meet Court and Nic - the young couple behind the Modern FImily blog - and see how they balance their growing family's needs with their quest to live a values-driven FIRE lifestyle.  If you're a parent looking for actionable tips on where to save and how to invest, this is the session for you.  Court and I break down just how to optimize the use of RESPs, and the Canadian Child Benefit.  We also learn about Court's Canada-specific spreadsheet wizardry, and her one big tip for families balancing YOLO life and long-term wealth building.
Stephen Weyman
How to Find the Right Credit Card for You, and Maximize Its Bonuses
Credit card expert Stephen Weyman shows us the free tool that he's developed to show us the best card to use, based on our individual preferences.
We also cover whether you should use a cash-back card vs a travel points card, which credit card bonuses give you the biggest bang-for-your buck, and whether you should use a paid vs. a free credit card.
Lastly, we discuss the other money saving perks that you need to be mindful of such using your card to receive free extended warranties, free travel and health insurance, and more.
Bob Lai
Investing vs Speculating In Your Portfolio
We know that when we bet on a horse to win the race, that's speculation - but where does that line exist when it comes to your portfolio?  Bob Lai tells us how he views his long term investments, but also where he decided to speculate during the past year (revealing both his successes… and not so successful stories).  Tune in to help determine your own views in regards to investing versus speculating and what role each should play in your portfolio.
Mikkel Thorup
Protecting Your Money Through International Flexibility
Mikkel Thorup decided to leave Canada and become a full-time expat over decades ago.  He has since lived in several very diverse places, and visited over 100 countries.  On his way to becoming an expat expert, Mikkel has helped hundreds of Canadians (amongst others) realize the benefits of getting permanent residency and/or citizenship in other countries.  Tune in to hear more about how to protect your money with the ultimate (and completely legal) path to international flexibility.
Billy Kawasaki - Wealthica
Simplify Your Financial Life: The Ultimate 360 View of your Finances
Say goodbye to data entry and logging into multiple websites. Get a clear picture of what your net worth is by automating your financial data processing. Wealthica lets you focus on the big picture while tracking your progress towards your financial, net worth or retirement goals. Automate and streamline your finance in the clearest way possible. Leverage your financial data with add-ons that give you a better understanding of your returns, allocations and much more. At a click of a button, you can have everything exactly as you want to see it all in one place.