SAVE MORE, INVEST BETTER, WORRY LESS
Over 25 Canadian personal finance experts are ready to help you become your own advisor.
Follow their step-by-step instructions and seize control of your financial future.
HERE'S A SNEAK PEAK AT WHAT YOU'LL SEE WITH A FREE TICKET TO THE CANADIAN FINANCIAL SUMMIT
Our Canadian financial experts have all come together for the first time to help you:
Save More Invest Better Worry Less
This Virtual Summit will cut through the fog of confusing financial jargon and build the confidence needed to seize control of your personal finances.
Each speaker will pull back the curtain on their unique area of expertise.  With their actionable advice and attention-grabbing speaking styles, these experienced Canadian gurus will help take your money game to the next level – no matter if it's your first day at the financial dojo or if you're already a 3rd-degree blackbelt in financial literacy. 
The Canadian Financial Summit will show you how save hundreds on monthly costs, earn thousands more in investment returns, and provide examples of people that measure their net worth in millions. Are you in?
YOUR ALL-STAR SPEAKER PANEL
Andrew Daniels
Founder of FamilyMoneyPlan.com
Andrew Hallam
Author of Millionaire Teacher & The Global Expatriate's Guide To Investing
Barry Choi
Founder of MoneyWeHave.com and contributor to Moneysense.ca
Bridget Casey
Founder and CEO of MoneyAfterGraduation.com
Chris Enns
Founder of RagsToReasonable.com
Desirae Odjick
Founder of HalfBanked.com
Jim Yih
Pension Consultant and Founder of RetireHappy.ca
John Robertson
Author of the The Value of Simple and Founder of HolyPotato.net
Jon Chevreau
Founder FindependenceHub.com Author of Findependence Day
Kornel Szrejber
Host of Build Wealth Canada Show  & Columnist Canadian MoneySaver Magazine
Mark Seed
Founder of MyOwnAdvisor.ca
Peter Hodson
CEO 5i Research Inc. & Former Chairman Sprott Asset Management
Preet Banerjee
CBC's The National Commentator Founder of Youtube's Money School
Robb Engen
Founder of BoomerAndEcho.com and RewardsCardsCanada.com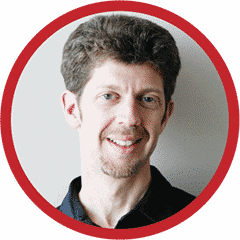 Rob Carrick
Columnist at The Globe and Mail Author of How NOT to Move Back In with Your Parents
Tom Drake
Founder of MapleMoney.com & CEO of Drake Media Inc.
Mike Mcneil
Founder of Dividend Stocks Rock
Million Dollar Journey
Canada's Original Personal Finance Blog
Ed Rempel
Founder of EdRempel.com
Ellen Roseman
Toronto Star Columnist & Author of Fight Back: 81 Ways to Help You Save
Janine Rogan
Founder of JanineRogan.com
Robert Brown
Author of Wealthing Like Rabbits
Martin Dasko
Founder of Studenomics
Tea Nicola
CEO of Wealthbar
Evelyn Jacks
Founder and President of the Knowledge Bureau
Stephen Weyman
Founder of CreditCardGenius.ca and HowToSaveMoney.ca
Alyssa Fischer
Founder of MixedUpMoney.com
Navid Boostani
Co-founder and CEO of ModernAdvisor
Sean Cooper
Author of Burn Your Mortgage
Dan Dickinson
VP & Chief Digital Officer at EQ Bank
How to retire early and on your own terms
How to invest better, easier, and more efficiently
How to protect yourself from corporate chicanery
How to see through financial jargon meant to confuse you
How to negotiate the best deals for yourself
How to avoid crippling fees and terrible advice
How the Carbon Tax will affect your budget
How to get your credit cards to pay you for buying what you were going to buy anyway
How to earn hundreds more every week with innovative side hustles
How to travel on the cheap to exotic locales
How to invest in cryptocurrrency (BitCoin) without breaking tax laws
And MUCH MORE!
No one should care about YOUR MONEY more than YOU!
Hi, my name is Kyle Prevost. The Canadian Financial Summit will be broadcast from my high school classroom where I teach every day.
You may have seen me before at the website that I co-run with my partner in crime Justin Bouchard: YoungandThrifty.ca
When not geeking out about interest rates, lazy-man investing strategies, and travel hacks, you can find me annoying inspiring my students at Birtle Collegiate or trying to re-discover something in a boxing ring that I likely never had in the first place.
I will be doing my best to stay out of the way and simply give this expert panel the space they need to help you in the way that only they can!
WHY THE CANADIAN FINANCIAL SUMMIT?
An Investment in yourself pays the best dividends!
It's free. You can tell your economics teacher that there is no such thing as a free lunch, but there is a FREE Summit.
Retire early – and in style
Take control of your own finance – and become your own advisor
You will NOT find this collection of speakers anywhere else
No flight, no travel annoyances, no getting out of your pyjamas
Actionable advice that can make a difference in your bottom line immediately
Frequently Asked Questions
Who should snag a FREE ticket to the Canadian Financial Summit?
Canadians who want answers to questions on mortgages, interest rates, RESPs, RRSPs, TFSAs, investing, retiring, earning more, and saving money on dozens of everyday costs.
Is the Canadian Financial Summit really free?
Yes. The videos are completely free to view for 48 hours. After that you need the any-time, anywhere All Access Pass.
What's the catch?
There. Is. No. Catch.  We believe you'll think the information presented by our 25+ Canadian experts is so solid, so actionable, so lacking in fluff and sales jargon – that we think you'll pay for it after already seeing it for free.
How do I watch The Summit?
Simply click here to claim your free ticket. You should immediately get an email confirming your registration – just follow the directions in that email and you will get a link sent to you 24 hours before The Summit goes live. You can view The Summit on any phone, tablet, or computer.
I can't make it to that one session I really want to check out - can I get a recording?
Sorry, after 48 hours there is only one way to see The Canadian Financial Summit – via our any-time, anywhere All Access Pass.  In addition to a pile of bonus material, this Premium Pass gives you lifetime access to streaming the videos.
When does the event take place?
The Canadian Financial Summit will kick off on Sept 11th!
Alyssa Fischer
Should Millennials Pay Down Their Debt or Invest?
Alyssa Fischer is the writer behind one of Canada's top up and coming blogs over at MixedUpMoney.com.  Together, we explore the thought process behind whether you should tackle that pesky debt, or get that compound returns snowball rolling through investment.  Tune in to hear us compare paying down student loans, to building a housing down payment, and investing for retirement.  Learn what's worked for us, and how to best determine what will work for you!
Barry Choi
Traveling on the Cheap – Don't Pay More for Your Adventures Than You Have To!
You may have seen Barry's face on the pamphlet in front of you on the plane, (not what to do if you get sick – the other one) on TV, over at his blog MoneyWeHave.com, and well, Barry is pretty much every where!  If you want to travel – but dread getting the bill, this is the session you've been waiting for.  Barry has travelled all over the world while paying less than half of what folks normally shell out!
Stephen Weyman
How A Credit Card Genius Gets Their Credit Cards to Pay Them
Stephen Weyman just launched CreditCardGenius.ca and has been helping Canadians over at HowToSaveMoney.ca for quite some time. Â Stephen is one of Canada's foremost credit card gurus and he'll explain how he makes thousands of dollars every single year simply by using credit cards to buy stuff he'd be purchasing anyway.  He'll detail just what to look for in a card, how to compare various types of points vs cash back options, and which perks he looks at before a card makes it into his wallet.
Peter Hodson
Investment Returns That Will Make Others Green With Envy
Peter is the CEO of 5i research, owns Canadian MoneySaver magazine, and is the former Chairman of Sprott Asset Management – he might know a little something about choosing investments!  Given all the buzz about current trends in the field of leafy legalization, Peter gives us his take on possible investment opportunities in the burgeoning marijuana sector.
Robert Brown
4 Money Myths Canadians Fall For Every Time
Robert Brown is the proud author behind the brilliantly-named Wealthing Like Rabbits: An Original Introduction to Personal Finance.  Robert breaks down four of the most common ways that Canadians sabotage themselves in their quest to build a solid financial foundation.  Don't miss one of Canada's wittiest personal finance gurus bring his brand of rabbits, Star Wars, and Game of Thrones references to bear on our Summit.
Janine Rogan
Taxes: Why Everyone Should Start Their Own Business
Janine Rogan is the talented writer and CPA behind JanineRogan.com.  With all the recent news about the shifting corporate taxation landscape in Canada, small business owners need to stay on point in order to make sure their business is as streamlined as possible when it comes to tax season.  We'll discuss some of the different options available if you choose to set up your own business, and why you should definitely consider taking advantage of business-related tax perks.
Sean Cooper
How to Burn Your Mortgage and Achieve Financial Freedom
Sean Cooper bought his first house in Toronto when he was just 27 and paid off his mortgage at 30 in 3 years. To celebrate, he lit his mortgage papers on fire – literally! Sean chronicles his journey to mortgage freedom in his new book, Burn Your Mortgage, which helps anyone from, new buyers to experienced homeowners, pay down their mortgage sooner and live well while doing it. Find out how to follow in Sean's footsteps and enjoy financial freedom today, not tomorrow.
Martin Dasko
Do You Even Side Hustle?
The incomparable Martin Dasko brings his unique energy and honesty to the table as we discuss how to earn extra cash on the side. Martin takes us back to his first side hustle as a pre-teen, before dropping some insights gleaned from his time as a podcast host and longtime blogger (Studenomics.com).  If you want to learn how to earn more tomorrow – in addition to building wealth over the long haul – this is the one for you!
John Robertson
Rent vs Buy: The Ultimate Grudge Match
John knows how valuable simple is; in fact, he knows it so well that he wrote a book about it!  You can catch John over at HolyPotato.net and on the Because Money Podcast.  Tune in to find out why John happily rents his house and why he is quite likely to be better off in the long run because of that choice.  Are we in a housing bubble that's about to pop?  Does John even care?
Tom Drake
Quick & Painless Wins for Young Families
Tom Drake is the Godfather of personal finance blogging in Canada (MapleMoney.com). As a proud father of two energetic young boys Tom knows that both time and money can be in short supply for Canadian parents.  Join us as Tom takes us behind the curtain on how to instantly reduce baby/child costs, household expenses, tax liabilities, and how to get that college/university savings optimized.
Chris Enns
An Opera-Singing Farmboy On Making Personal Finance More Personal
Chris Enns is the multi-talented force behind RagsToReasonable.com.  He's also on a one man mission to bring financial advice to folks who wouldn't traditionally be able to afford such a service (or even know that it could benefit them).  Join Chris and I as we talk about the insights he has gleaned over the past few years as he has helped dozens of young Canadians navigate the modern gig/freelance economy.  Chris is brilliant at taking confusing concepts and breaking them down so that everyone can wrap their arms around them – oh, and he's an opera singer!
Rob Carrick
Canada's Addiction Epidemic: Housing and Real Estate
Rob Carrick is Canadian Personal Finance. Period.  If you don't read his personal finance column over at the Globe and Mail, you need to reconsider your priorities. Listen in as Rob paints a picture of a country and culture that has slowly drifted away from rationality when it comes to the favourite topic of middle-class dinner parties everywhere: housing and real estate.  While Rob points out that owning isn't necessarily a bad thing, we might be too quick to dismiss renting – especially given the current market and future forecast.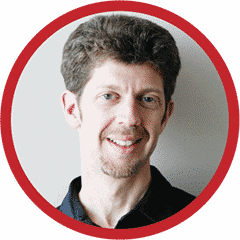 Preet Banerjee
How Valuable is Your Financial Advisor?
Canada's favourite racecar-driving personal finance expert lets us ride shotgun as he goes back to school and creates a way to quantify the value of financial advice.  Should you pay for financial advice?  It depends.  It depends on if you're smart enough to watch this session and decide for yourself just how valuable financial advice is for you. 
Robb Engen
The 4-Minute Portfolio: The Lazy Efficient Man's Investment Plan
Robb Engen is the man behind the award-winning Canadian financial blog BoomerAndEcho.com.  He is a reformed stock picker and is here to tell you how you can win big at the investing game without memorizing a bunch of acronyms or spending weekends knee-deep in quarterly reports.  Robb and I discuss why he switched over (saw the light?) and has never looked back!
Bridget Casey
What to Expect (Financially) When You're Expecting
Bridget Casey is the CEO of MoneyAfterGraduation.com and was recognized as one of Alberta's Top Young Innovators in 2016.  While she can still chat about stocks and MBA-ish topics with the best of them, Bridget's newest focus centers around the happy, healthy, recent addition to her family!  (Congratulations!!)  Bridget will take you behind the scenes on her research and plans for her pregnancy, her child's first year, and what financial preparations she has made in order to smooth out the massive life transition that is about to take place.
Desirae Odjick
How to Save a Five-Figure Down Payment (No Parental Help Required)

Want to buy a house, but don't have family who can spot you tens of thousands of dollars? No worries – Desirae Odjick knows you can still save up a hefty down payment all on your own, and is here to show you exactly how. She bought her first house earlier this year after saving up $20,000, so she speaks from experience – and knows you can do it to. Get ready to bring (some of) your HGTV dreams to life, without giving up your lattes or your avocado toast.
Mike McNeil
Taking the Lump Sum vs Waiting for Your Pension 
Mike is the founder of DividedStocksRock.com and has been a financial advisor for many years.  With so many Canadians switching careers much more frequently, the choice of banking your pension versus taking an attractive one-time payout when you leave your job can be difficult for a lot of people to wrap their head around.  Mike will explain what should factor into this decision, and how to optimize your choices going forward.
Frugal Trader (Million Dollar Journey)
My Million Dollar Journey: What I Learned Along the Way
As the anonymous author behind one of the oldest Canadian personal finance blogs on the web, Frugal Trader has been narrating his quest to achieve financial independence since 2006!  If you're looking for a blow-by-blow account of exactly how someone builds a million dollar net worth – then don't miss this session.  FT will show you how he saves, invests, and the secret personal finance sauce that he has been using for years.
Ellen Roseman
Four Ways to Instantly Protect Yourself From Conniving Corporations
Ellen has literally been helping Canadians protect themselves since before some of our panel was born.  As a columnist at the Toronto Star and acclaimed author, she has built up quite the fearsome reputation as a staunch advocate of consumer rights.  Tune in as Ellen reveals four quick wins for Canadians looking to protect their hard earned money!
Ed Rempel
The 4% Rule: Why Having a Retirement Portfolio Full of Bonds Isn't Safe!
Ed Rempel has logged 22 years as a certified financial planner professional (CFP® Professional) and 33 years as an accountant (CPA, CMA), in addition to running EdRempel.com.  Don't miss this session as Ed reveals why the conventional wisdom about needing to have your money in safe investments on the day you retire isn't necessarily in your best interests.
Evelyn Jacks
Jacks Max Tax Savings
Canada's most prodigious tax expert (Google: Jacks on Tax) tells us how to slice and dice your tax bill until it's as small as it can be.  Learn little-used strategies and tactics to easily take control of your tax filing process, and save yourself a bundle in the process.
Andrew Hallam
Resisting the Pull of Mutual Funds
Andrew Hallam may have reached international fame behind his entertaining work Millionaire Teacher: The Nine Rules of Wealth you Should Have Learned In School, but can he handle the hard sales pitch that our host is about to throw at him? When you lock two personal finance teachers inside a digital box, chaos will inevitably ensue.  Check this session out if you need to add some nerdy teacher humour to your day!
Mark Seed
The Ultimate Guide to Housing Decisions in Canada
Mark Seed is the mastermind behind MyOwnAdivsor.ca, where he is saving and investing his way to a million-dollar portfolio and early retirement.  Mark and I breakdown some of the tradeoffs that come with various types of homeownership and give some examples of how you might prioritize your demands for a home.  Mark takes us through his thought process in living in a condo, semi-detached, and detached homes, before revealing that he and his wife are now considering a move back closer to the urban centre they left behind not so long ago.
Jim Yih
Jim Yi drops by to fill in the blanks on how to retire happy. 

Jim gives us some rules of thumb for figuring out when to take CPP, what to expect from OAS, and how to smooth out your income streams to maximize your retirement lifestyle.  He also lets us in on some of the biggest client regrets that he has heard over this many years in the business.  If you're preparing for retirement, you can't afford to miss this session.
Jonathan Chevreau
Financial Independence While You're Still Young Enough to Enjoy It 
Jon's latest books Victory Lap Retirement and Findependence Day examine the reality of modern retirement.  Maybe your ideal retirement will include a 4-hour workday or even a 4-hour work week?  Today's recent retirees are more apt to work while they plan, and play while they work.  Find out how Jon and others are enjoying fulfilling Victory Lap lifestyles.
Tea Nicola
What Does It Take to Retire?
The self-described metallurgical-engineer-turned-financial-advisor-turned-CEO of WealthBar is going to help us answer the question so many Canadians ask every day: What does it take to retire?  Notice the question isn't as simple as How much does it take to retire?Tea will take a look at everything from insurance needs to guidelines for figuring out your magic number.
Kornel Szrejber
Becoming Financially Independent Before My 35th Birthday
Kornel is not only the host of the BuildWealthCanada.ca podcast and a very successful entrepreneur, he is also one of the more humble and pleasant people you will ever met.  Kornel's story isn't one where he drops out of university to go to Silicon Valley.  Instead, he details how an upper-middle class Canadian professional can build wealth efficiently and systematically without some sort of huge lucky break along the way.
Andrew Daniels
How to Overcome Your Fear of Investing
Andrew Daniels is here to ease your fears about investing.  With so many sensationalized headlines out there today, it's tough to blame people for being afraid of the big bad stock market and investing in general.  The truth is that your fear might be preventing you achieving the lifestyle you want and achieving it as quickly as possible.  Join us as we talk about how to beat back these fears and rationally approach the world of investing.
Helena Liu
Why Your House Definitely Shouldn't Be "The Best Investment You Ever Made"
Helena Liu and I filmed this session for the Canadian Investing Conference a few months ago.  If you think housing prices always go up, Helena and I have some cold historical data water to throw on those assumptions!
Dan Dickinson
Why Online Banks are Disrupting the Giants of Traditional Brick and Mortar Banking
Dan Dickinson is the VP & Chief Digital Officer at EQ Bank and has been in the Canadian banking industry for nearly 20 years. Throughout his career, Dan has focused on the role technology plays in serving the customer, the employee, and the bank. We're chatting today about how far online banking has come, and just how easy it is to take advantage of the unique benefits online banks have to offer.