SAVE MORE, INVEST BETTER, WORRY LESS
Over 25 Canadian personal finance experts are ready to help you become your own advisor.
Follow their step-by-step instructions and seize control of your financial future.
HERE'S A SNEAK PEAK AT WHAT YOU'LL SEE WITH A FREE TICKET TO THE CANADIAN FINANCIAL SUMMIT
Our Canadian financial experts have all come together for the first time to help you:
Save More Invest Better Worry Less
This Virtual Summit will cut through the fog of confusing financial jargon and build the confidence needed to seize control of your personal finances. Each speaker will pull back the curtain on their unique area of expertise.  With their actionable advice and attention-grabbing speaking styles, these experienced Canadian gurus will help take your money game to the next level – no matter if it's your first day at the financial dojo or if you're already a 3rd-degree blackbelt in financial literacy.  The Canadian Financial Summit will show you how save hundreds on monthly costs, earn thousands more in investment returns, and provide examples of people that measure their net worth in millions. Are you in?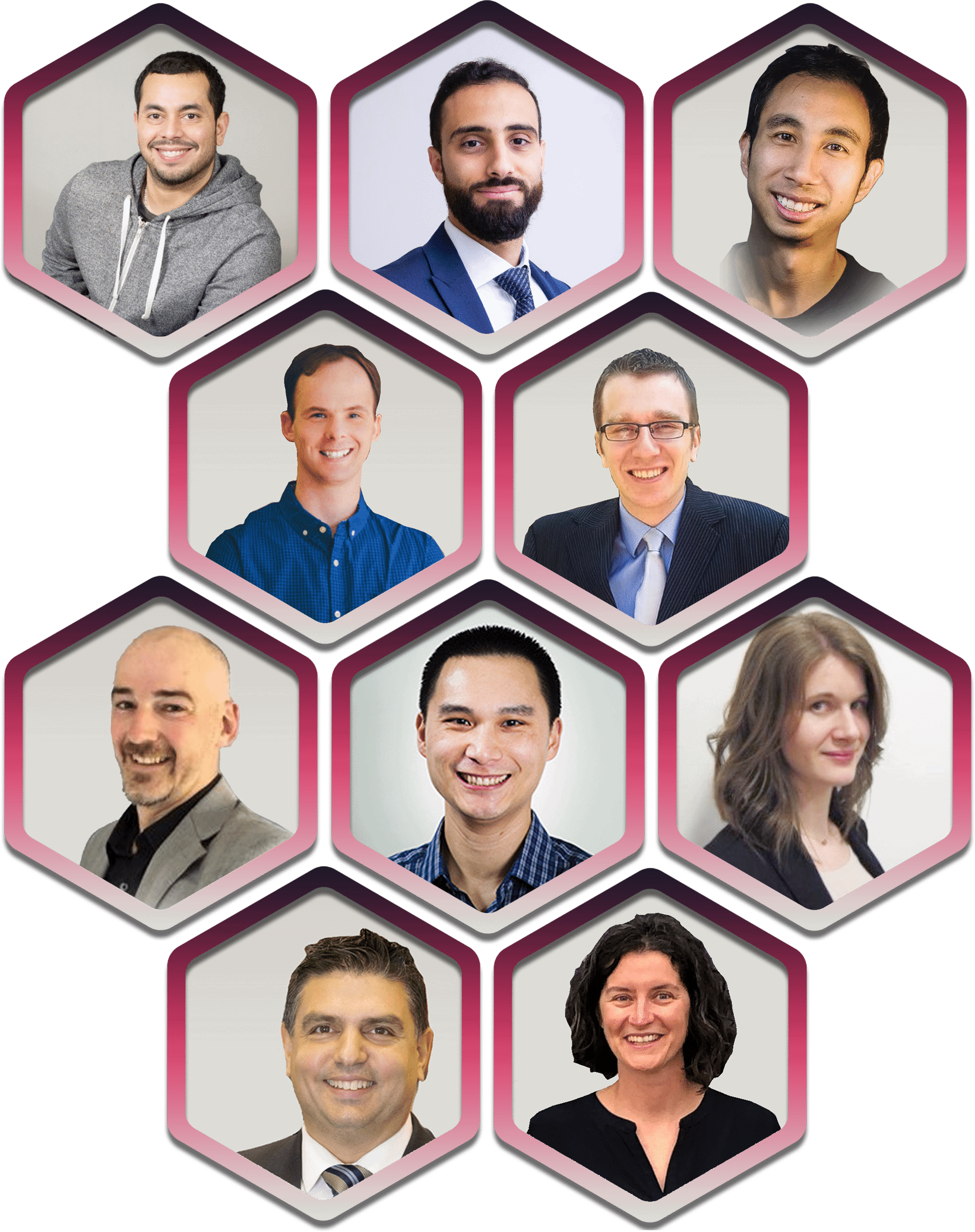 YOUR ALL-STAR SPEAKER PANEL
Kevin McCarthy
Creator of the TFSA, and Former Chief of Staff for the Minister of Finance
Peter Hodson, CFA
Known as the Warren Buffett of Canada, Peter is the Founder and Head of Research at 5i Research.
Kristy Shen
Co-Founder of Millennial Revolution and Co-author of Quit Like a Millionaire 
Bryce Leung
Co-Founder of Millennial Revolution and Co-author of Quit Like a Millionaire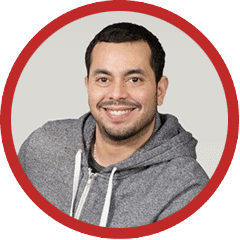 Brendan Young
Investing Automation Expert From Passiv.com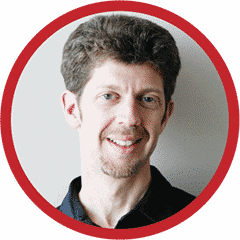 Rob Carrick
Columnist at The Globe and Mail and Host of the STRESS TEST Podcast
Lana Sanichar
Editor-in-Chief of Canadian MoneySaver Magazine
Ed Rempel
Certified Financial Planner with Over 27 Years of Experience. Founder of EdRempel.com
Jiten Puri, MBA, LLQP
Insurance Expert. Founder and CEO of PolicyAdvisor.com
Robb Engen
Financial Planner, Founder of BoomerAndEcho.com
Tom Drake
Founder of MapleMoney.com & CEO of Drake Media Inc.
Sarah Zandbergen
Senior Program Specialist of stnce.ca
Kevin Cochran
Financial Literacy Teacher, Dragon's Den Winner, and Founder of Enriched Academy
Mark Seed
DIY Investing Expert. Founder of MyOwnAdvisor.ca
Mahima Poddar
Digital Banking Expert.
SVP, Strategy & Digital Banking at EQ Bank
Moez Mahrez, CFA
Certified Financial Analyst (CFA), ETF Expert, Investment Analyst and Writer at 5i Research

Million Dollar Journey
Canada's Original Personal Finance Blog
Stephen Weyman
Founder of CreditCardGenius.ca and HowToSaveMoney.ca
Ellen Roseman
Former Toronto Star Columnist, Consumer Advocacy and Personal Finance Writer

Brendan Wood
Investing Automation Expert. CTO at Passiv.com
John Kalos, CFP, Fin.Pl.
Certified Financial Planner With Over 20 Years Experience. Industry Insider from Confessions of an Ex Banker Podcast.
Maria Smith
Real Estate Investing Expert and Personal Finance Blogger at Handfulofthoughts.com
Mike Heroux
Founder of Dividend Stocks Rock
Bob Lai
FIRE Blogger, Dividend and ETF investor at tawcan.com
Arian Beyzaei
Financial Literacy Teacher and Vice-President of Enriched Academy

Kyle Prevost
Writer and Blogger at MillionDollarJourney.com
Kornel Szrejber
Host of BuildWealthCanada.ca, Investor, Teacher, Early Retiree, Host of the Summit.
How to retire early and on your own terms
How to invest better, easier, and more efficiently
How to earn more money by creatively advertising innovative side gigs
How to see through financial jargon meant to confuse you
How to check your "retirement readiness"
How to avoid crippling fees and terrible advice
How to legally avoid Canadian taxation when you move for work or retirement
How to use Financial Technology (FinTech) to save major cash
How to strategically pick the perfect wardrobe without breaking the bank
How to drawdown your nest egg in retirement & what a safe withdrawal rate is
How to minimize costs and save cash when doing home renovations
And MUCH MORE!
No one should care about YOUR MONEY more than YOU!
Hi, my name is Kornel Szrejber and I'll be your host for the Summit. I run the #1 ranked Canadian personal finance and investing podcast (The Build Wealth Canada Show) and I look forward to sharing the best practices with you, from the dozens of the top financial experts here in Canada.

As one of Canada's youngest retirees at 32 (before I got bored and took on the Podcast and Summit as passion projects), I worked in the financial planning and investing industry. I'm excited to share what's worked well for us, and pick the brains of the top industry experts in Canada so that we can all learn from them, and further optimize our finances and investments for an early retirement.
Hey Folks, I'm Kyle Prevost and after taking a one-year break to move across the world during a pandemic, I'm back co-hosting the Summit for 2021.  After ten years teaching business and personal finance in small-town Manitoba, you can now find me at the front of a classroom in Doha, Qatar.  I've written all about my adventures at MillionDollarJourney.com, the leading review site for DIY investing products such as Canadian discount brokerages.
WHY THE CANADIAN FINANCIAL SUMMIT?
An Investment in yourself pays the best dividends!

It's free. You can tell your economics teacher that there is no such thing as a free lunch, but there is a FREE Summit.

Retire early – and in style

Take control of your own finance – and become your own advisor

You will NOT find this collection of speakers anywhere else

No flight, no travel annoyances, no getting out of your pyjamas

Actionable advice that can make a difference in your bottom line immediately
Frequently Asked Questions
Who should snag a FREE ticket to the Canadian Financial Summit?
Canadians who want answers to questions on mortgages, interest rates, RESPs, RRSPs, TFSAs, investing, retiring, earning more, and saving money on dozens of everyday costs.
Is the Canadian Financial Summit really free?
Yes. The videos are completely free to view for 48 hours. After that you need the any-time, anywhere All Access Pass.
What's the catch?
There. Is. No. Catch.  We believe you'll think the information presented by our 25+ Canadian experts is so solid, so actionable, so lacking in fluff and sales jargon – that we think you'll pay for it after already seeing it for free.
How do I watch The Summit?
Simply click here to claim your free ticket. You should immediately get an email confirming your registration – just follow the directions in that email and you will get a link sent to you 24 hours before The Summit goes live. You can view The Summit on any phone, tablet, or computer.
I can't make it to that one session I really want to check out - can I get a recording?
Sorry, after 48 hours there is only one way to see The Canadian Financial Summit – via our any-time, anywhere All Access Pass.  In addition to a pile of bonus material, this Premium Pass gives you lifetime access to streaming the videos.
When does the event take place?
The Canadian Financial Summit will kick off on October 14th!
I signed up last years All Access but forgot my password
Click here and simply fill in your email and we'll get your new password information to you ASAP.
I signed up for the 2017,2018, and 2019 All Access passes, but am not sure how to access those membership pages.
Click here, and simply fill in your info.  You will be be taken to a page that allows you access the 2017, 2018, and 2019 content. If you have forgot your Canadian Financial Summit password, simply click here to re-set it.
Kevin McCarthy
TFSA Creator Shares Best Practices for Optimizing Your Financial Literacy
Kevin is the creator of the TFSA. He was responsible for the financial literacy file for Minister Flaherty and helped launch the federal government's Financial Literacy Panel. In this interview, we cover what we Canadians should focus on first when it comes to enhancing our own financial literacy (to achieve the greatest impact on our own personal lives). We also cover how we can best protect ourselves from future financial storms like COVID-19 and the financial crisis in the future, how to decide whether we should be investing in an RRSP or a TFSA, and much more.
While tickets are free to attend (for a limited time), don't forget to also get the All-Access-Pass for an exclusive Q&A session with Kevin, where you can ask him your personal finance questions.
Peter Hodson, CFA
How to Pick the Right Stocks in 2020-2021
Peter is known as one of the Warren Buffetts of Canada according to The Globe and Mail. Join us as he shares his top lessons learned from over 30 years of professional investing. Peter is the former Chairman of Sprott Asset Management (one of Canada's largest and most successful hedge funds). He has managed over $1.1 billion in assets, and is the Founder and Head of Research at 5i Research; one of Canada's few TRULY independent investment research services.
While tickets are free to attend (for a limited time), don't forget to also get the All-Access-Pass for an exclusive Q&A session with Peter, where you can ask him your investing questions.
Arian Beyzaei

7 Factors To Master Your Personal Finances
Finances can be confusing and overwhelming. How would you like a cheat sheet with the factors to achieve financial success? Over the past 10 years Enriched Academy has presented to over 100,000 Canadians and identified the Seven Factors To Achieve Financial Success. The topics we will be covering include:
How to avoid running out of money in retirement.

Understanding the language of financial services to avoid being taken advantage of.

The passive money making system: How as a Canadian you can automate investing and make managing your money effortless.

How to replicate investment strategies of Warren Buffett. 

Escaping the trap of living paycheque to paycheque by creating true wealth.

How to read your financial statement and determine the fees you pay your advisor.
Kornel Szrejber
What DIY Passive Investing Style is Optimum for You?
Examining the Pros and Cons of Each
After you learn about the ridiculous fees that you're likely paying on your mutual funds, the next question becomes: "What type of DIY passive index investing is right for me?". In Canada, there are 3 main types that we can choose from: Using a robo-advisor vs. an asset-allocation ETF vs. buying individual ETFs (what I do). While each of these options will move you away from overpaying in fees, and let you retire years (possibly even decades) earlier, there are pros and cons to each approach, and there isn't one method that is perfect for all Canadians. Join me as I take you through the pros and cons of each one, so that you can make a more educated decision on which one is right for you.
While especially critical for those Canadians looking to became DIY investors, even if you are already a DIY investor, this presentation will help you determine if maybe now is the time to switch to lower your fees even further.
Lana Sanichar
The Unique Challenges Women Face with Money and How to Overcome Them
As the Editor-in-Chief of Canadian MoneySaver Magazine, Lana has had incredible exposure to the top personal finance female experts in Canada. In this interview, she shares many of her lessons learned from these top experts, as well as her own experience when it comes to overcoming the unique challenges that women face in the personal finance and investing space here in Canada. Lana is also providing attendees with a free digital issue of Canadian MoneySaver Magazine, focusing on "Women in Finance", so that you can learn more from some of the top females in the personal finance space in Canada and their decades of experience.
John Kalos, CFP, Fin.Pl.

Are You Saving Enough For Retirement? Secrets of an Ex-Banker
One of the most common question Canadians have is: "Am I saving enough for retirement?". In this interview, we cover how to best tackle this critical question. We also cover what you should have in your financial plan, what professionals you should have on your team, what questions you need to ask yourself, and important decisions that you need to make at each life stage.
Join us and get access to a free 30-minute financial planning consultation with John, where you can ask him some of your financial planning questions.
Jiten Puri, MBA, LLQP
The Insurance Landscape: Types of Insurance Available for Canadians
The number of insurance categories available to Canadians can feel overwhelming. PolicyAdvisor CEO Jiten Puri defines the different types of coverage for life, mortgages, and more while pointing out tips you can use to make sure you get the best price and coverage your budget allows.
While tickets are free to attend (for a limited time), don't forget to also get the All-Access-Pass for an exclusive Q&A session with Jiten, where you can ask him your insurance questions.
Mahima Poddar

Digital Banking in 2020: What Are You Missing Out On? 
Are you still paying unnecessary fees in your banking? And not feeling like you're getting much in return? Join Mahima as she takes us through what your everyday banking experience could look like -- and why a no-fee, higher interest rate way to bank can be a reality in today's environment.
We also cover how easy and safe digital banking actually is, and how you can best decide between using a GIC vs just keeping your cash in a savings account. Join us for all this and more, as you learn to optimize your banking and reduce your fees for 2020-2021.
Brendan Young
Why I Became a DIY Investor and How You Can too?
Brendan takes us through active vs passive investing, the pros and cons of each, his journey to becoming a DIY investor, the free resources he uses to help him select his investments, what to look for when selecting investments, and the principles he uses for his own investments that you can use too. He also covers how to get started as a passive DIY investor to pay the lowest possible fees.
Join us to receive free access to the paid tool that Brendan and I both use to manage and automate our investments.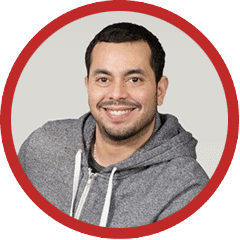 Kyle Prevost
Paying $0 Income Tax While Working Abroad?

As the former host of the Canadian Financial Summit, Kyle takes us through how Canadians like us can teach abroad, have many of our major expenses like housing covered by the school, while (if done correctly) paying no tax on the income earned.
Kyle explains how this can be done even by those that aren't already teachers in Canada, and dispels the myth that this is only something that can be done by singles or childless couples. Don't miss this talk if you have an interest in travel, and are curious on how you could potentially live tax-free in another country.
Rob Carrick
How to Crisis-Proof Your Finances
As one of the most respected personal finance journalists in Canada, Rob takes us through how to crisis-proof our finances, the best practices when it comes to getting out of debt, and how to decide between using our savings to buy to home vs. investing for retirement.
We also cover the debate between using a high interest savings account vs a bond ETF for the safe portion of our portfolio. Lastly, we discuss how to best decide whether as a DIY investor, you should use a robo-advisor vs. an asset-allocation ETF vs. buying individual ETFs.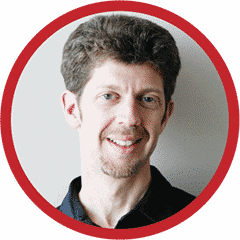 Ed Rempel
How to Easily Outperform Investment Advisors & Robo-Advisors
There are 4 significant performance drags that many investment advisors and robo-advisors do when managing your money. Ed takes us through exactly what those are, and how by being a DIY investor, you can eliminate them to help maximize your portfolio growth, while drastically reducing long-term risks like high inflation and low interest rates.
Ed also explains how many advisors actually have a short-term outlook, despite claiming that they are investing your money for high long-term growth. Last but definitely not least, Ed goes over the different investing styles, and which ones tend to perform best long term.
While tickets are free to attend (for a limited time), don't forget to also get the All-Access-Pass for an exclusive Q&A session with Ed, where you can ask him your financial planning questions.
Arian Beyzaei
Top 8 Questions To Ask Your Financial Advisor
Arian interviewed some of the top financial advisors in the country and asked them: "What should Canadians be asking their financial advisor?". Join us for the top 8 questions that you should ask to ensure that you aren't paying unnecessary fees, and to discover if your advisor truly has your best interests at heart.
Arian is the VP of Enriched Academy (Canada's leading and largest financial literacy educator).
Robb Engen
The Major Gaps in Your Financial Plan
Financial Planner Robb Engen takes us through the critical dangers that we Canadians can run into if we only focus on our investments when it comes to financial planning.
We also cover the common patterns between those that are struggling financially vs. those that are on-track to retire early. Next, we cover the top financial decisions that Canadians tend to oversimplify, but actually need to examine thoroughly, due to the massive impact that it can have on their financial lives.
Lastly, we cover the most impactful financial decisions that we can make to set ourselves up for success, and which ones can we actually do ourselves vs needing to hire professional?
Tom Drake
How to Start a Business-on-the-Side in the COVID Era
The COVID-19 pandemic has shown us just how fragile our jobs and income can be. How safe is it to purely rely on just one income source (i.e. your job) to cover all of your expenses?
With all this job uncertainty, seasoned entrepreneur Tom Drake shows us the different types of businesses and businesses models that we can start using to diversify our sources of income, and earn that extra money-on-the-side to provide us with more financial stability, and not be 100% reliant on just our jobs. We also talk about the different ways that you can scale your audience and customer base.
Sarah Zandbergen
Free Resources and Strategies for Enhancing Financial Literacy For Women
Sarah is the head of stnce: A movement that encourages women to confidently take ownership of their finances. They do this by fostering an informative and inspiring resource hub that anybody can access for free.
In this interview, we cover some of the major challenges that women tend to face in Canada, and how they can overcome them. Sarah and her team do a lot of research on these types of challenges, and she shares some of the findings with us, along with great ways that women can overcome these challenges.
Moez Mahrez, CFA
How to Pick the Right ETFs (Exchange Traded Funds)
With the thousands of ETFs out there, how do you pick the right one for you? Moez takes us through what to look for when analyzing and selecting ETFs for your DIY investment portfolio.
ETFs are literally all that I buy for my own investments, but it can be intimidating and anxiety producing for many Canadians, due to all the information overload and financial jargon that is out there.
Are you in the right ETFs for your situation? Did you miss something when analyzing the ETFs that you currently own? Moez takes us through what to look for so that not only can you be in the most cost-effective ETFs, but to also know what to look for besides the cost, and how to ensure that they are the right fit for you.
Jiten Puri, MBA, LLQP
Living Benefit Insurance in Canada: Critical Illness and Disability Insurance
Living benefit policies – those which pay the policyholder while they are still alive – are becoming more popular in Canada. PolicyAdvisor CEO Jiten Puri explains exactly how critical illness and disability insurance work when you purchase it for yourself, who can benefit from these relatively new types of coverage, and what is (and is not) covered under such policies.
While tickets are free to attend (for a limited time), don't forget to also get the All-Access-Pass for an exclusive Q&A session with Jiten, where you can ask him your insurance questions.
Mark Seed
FIRE in the COVID Era: Financial Independence vs Early Retirement, and How to Prepare
As one of the top investing bloggers in Canada, and as someone that is about to enter a very early semi-retirement, Mark takes us through his thought process on why he chose an early semi-retirement vs a full early retirement.
In a time when many Canadians feel that their financial independence dreams are too far away, Mark shares how he's been able to structure his portfolio and lifestyle where you don't necessarily need a $1,000,000+ to achieve the early retirement lifestyle of your dreams.
For example, can you retire decades earlier by semi-retiring instead of fully retiring, and have it where your part-time work is something that is a hobby and a passion for you anyway? After that, Mark and I go deep on how you can actually structure your own portfolio for something like this, and tweak it accordingly to suite your needs.
Brendan Wood

How To Automate Your DIY Investing Without Paying The Massive Fees
Brendan is an investing automation expert who built one of my favourite tools (which I use weekly) to monitor my investments and automate a lot of the tedious tasks that come along with being a DIY investor.
Up until now, DIY investors like myself have been forced to put up with some repetitive and tedious tasks, in exchange for getting the absolutely lowest fees on our investments.
Brendan has found a way to automate these tasks, making DIY investing easier than ever for the beginner investors, while saving experienced investors loads of time on their reporting and calculations.
Join us to receive free access to the paid tool that Brendan and I both use to manage and automate our investments.
Kristy Shen and Bryce Leung
Early Retirement Lessons Learned from Canada's Youngest Retirees
Canada's youngest retirees take us through the different stages that they went through in their early retirement journey, and the key things that they did right to get them there (i.e. the accumulation phase, pulling the retirement trigger, adjusting to not having a traditional paycheque, and ultimately achieving happiness in early retirement).
We also discuss the different surprises and challenges that one can expect after achieving an early retirement, and how to best prepare for them.
Now that Kristy and Bryce have been retired for years, we also discuss the different phases that they went through in retirement, what changed from when they first retired to now, and what are the lessons learned that we can all apply to make our financial independence journey easier (and to help us get there faster).
Ellen Roseman
How to Protect Yourself as a Canadian Consumer & What Rights Do You Have?

Ellen is one of Canada's most famous consumer advocates. In this interview, Ellen shares her findings and research on how we can best protect ourselves as consumers.
We cover areas such your rights when it comes to returns, as well as what legal protection consumers actually have from the Government of Canada when it comes to the purchasing of different goods and services. We cover what to do if you are faced with a seller that isn't willing to cooperate, and how to deal with (and the protection you have) when it comes to door-to-door sales people and telemarketers.
Ellen also mentions the top resources for doing research on companies before buying from them, and what recourse you have if you have been wronged by a company. 
Ed Rempel

The High Risk of Bonds: Are Bonds Actually Safe Investments?
With record-low interest rates, bonds just aren't what they used to be. Are they still a good "default" to use for a significant part of your investment portfolio?
When I first started investing, a 60% stock, 40% bond split was the most frequently recommended allocation that I would hear about. Is that still the case in our current low-interest rate and COVID era? Are bonds actually a lot riskier long-term than most people think?
Join us as Ed takes us through his research on the performance of bonds, and how they are not as safe as you may think.
While tickets are free to attend (for a limited time), don't forget to also get the All-Access-Pass for an exclusive Q&A session with Ed, where you can ask him your financial planning questions.
Arian Beyzaei
3 Keys To Living A Debt Free Life
Are you ready to get out of debt? In this class you will learn the three keys to living a debt free life. Including topics on, how to use compound interest to your advantage. The mindset that has helped tens of thousands of people pay down their debt. Understanding the cycle of debt and how to break out of it.
Arian is the VP of Enriched Academy (Canada's leading and largest financial literacy educator).  

Moez Mahrez, CFA
The Top Mistakes Canadians Make In Their Investment Portfolios
Whether you are a DIY investor, or someone that uses an advisor to manage your investments, how do you know that there aren't any critical mistakes being made in your current portfolio? 
If instead you're new to investing, how can you best ensure that you don't make any of these critical mistakes while setting up your new portfolio?
There are specific best practices when it comes to portfolio construction, to ensure that you're not hindering your growth, or taking on unnecessary risk. Moez takes us through these top mistakes to look out for, as well as shows the tool that he and I use to automatically screen our portfolios for any of these critical errors.
Stephen Weyman
How to Find the Right Credit Card for You, and Maximize Its Bonuses
Credit card expert Stephen Weyman shows us the free tool that he's developed to show us the best card to use, based on our individual preferences.
We also cover whether you should use a cash-back card vs a travel points card, which credit card bonuses give you the biggest bang-for-your buck, and whether you should use a paid vs. a free credit card.
Lastly, we discuss the other money saving perks that you need to be mindful of such using your card to receive free extended warranties, free travel and health insurance, and more.
Kevin Cochran
How To Teach Your Kids About Money
84% of graduates indicated they needed more financial education. The younger generation is not prepared for the real world of money. In this class you will learn how to set your kids up for financial success from the founder of Enriched Academy (Canada's leading and largest financial literacy educator).

Maria Smith
How Maria Paid Off Her $342,000 mortgage in under 5 years, and How Mom's Can Gain More Control of Their Money
Maria discusses the unique challenges that moms face when it comes to personal finance and how to overcome them.
We also cover how to deal with overwhelm when trying to manage your household plus your finances, and specific action steps moms can take right now to help them feel more in control of their money.
Maria is famous for paying off her $342,000 mortgage in under five years, and in this talk, she covers the lessons learned, and discusses the specific actionable steps Canadians can use to pay down their debt.
Mike Heroux
How to Build a Portfolio that is COVID-Proof?
Dividend investor Mike Heroux takes us through the principles that he uses in his own portfolio, to weather the financial storms (like the COVID-19 crash).
While I may be a purist ETF index investor, I enjoy hearing about other investing styles like this to broaden my perspective, and see what may be working well for others.
Plus, there are many Canadians that do want to be a bit more active with their investing, and find comfort in receiving those dividend payouts, while not having to worry as much about selling-off equities to generate income to live from.
Bob Lai
Executing An Early Retirement In The Post COVID-19 Era
As someone that has had three people in their family retire early in their 40s, Bob takes us through the commonalities that he noticed between them, and how you can apply those same lessons and principles in your own life.
Bob also shares how he is structuring his own investments for an early-retirement, despite being a single-income family.
He is also a hybrid investor (using a combination of index funds, plus individual dividend-paying stocks) instead of being a passive investing purist like myself; giving us some interesting insights and a different perspective on how an early retirement investment portfolio can be structured.