SAVE MORE, INVEST BETTER, WORRY LESS
Over 25 Canadian personal finance experts are ready to help you become your own advisor.
Follow their step-by-step instructions and seize control of your financial future.
HERE'S A SNEAK PEAK AT WHAT YOU'LL SEE WITH A FREE TICKET TO THE CANADIAN FINANCIAL SUMMIT
Our Canadian financial experts have all come together for the first time to help you:
Save More Invest Better Worry Less
This Virtual Summit will cut through the fog of confusing financial jargon and build the confidence needed to seize control of your personal finances. Each speaker will pull back the curtain on their unique area of expertise.  With their actionable advice and attention-grabbing speaking styles, these experienced Canadian gurus will help take your money game to the next level – no matter if it's your first day at the financial dojo or if you're already a 3rd-degree blackbelt in financial literacy.  The Canadian Financial Summit will show you how save hundreds on monthly costs, earn thousands more in investment returns, and provide examples of people that measure their net worth in millions. Are you in?

YOUR ALL-STAR SPEAKER PANEL
Bryce Leung
Co-Founder of Millennial Revolution and co-author of Quit Like a Millionaire 
Kristy Shen
Co-Founder of Millennial Revolution and co-author of Quit Like a Millionaire 
Barry Choi
Founder of MoneyWeHave.com and contributor to Moneysense.ca
Bridget Casey
Founder and CEO of MoneyAfterGraduation.com
Chris Enns
Founder of RagsToReasonable.com
Desirae Odjick
Founder of HalfBanked.com
Ed Rempel
Certified Financial Planner & Founder of EdRempel.com
John Robertson
Author of the The Value of Simple and Founder of HolyPotato.net
Jon Chevreau
Founder FindependenceHub.com Author of Findependence Day
Kornel Szrejber
Host of Build Wealth Canada Show  & Columnist Canadian MoneySaver Magazine
Mark Seed
Founder of MyOwnAdvisor.ca
Andrew Hallam
Author of Millionaire Teacher & Millionaire Expat
Preet Banerjee
CBC's The National Commentator Founder of Youtube's Money School
Robb Engen
Founder of BoomerAndEcho.com and RewardsCardsCanada.com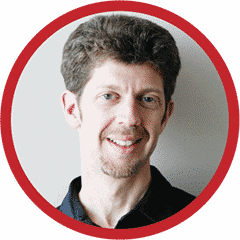 Rob Carrick
Columnist at The Globe and Mail Author of How NOT to Move Back In with Your Parents
Tom Drake
Founder of MapleMoney.com & CEO of Drake Media Inc.
Mike Heroux
Founder of Dividend Stocks Rock
Million Dollar Journey
Canada's Original Personal Finance Blog
Neville Joanes
Chief Investment Officer at Wealthbar
Ellen Roseman
Toronto Star Columnist & Author of Fight Back: 81 Ways to Help You Save
Janine Rogan
Founder of JanineRogan.com
Shannon Lee Simmons
Author of Worry-Free Money and the Founder of the New School of Finance
Stephen Weyman
Founder of CreditCardGenius.ca and HowToSaveMoney.ca
Matt Matheson
Founder of MethodToYourMoney.com
Michael Allen
Wealthsimple Senior Investment and Retirement Specialist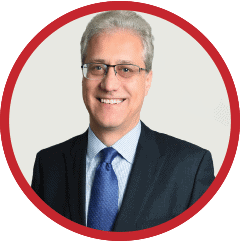 John De Goey
Portfolio Manager & Author of STANDUP to the Financial Services Industry
Dan Bortolotti
Founder of the Canadian Couch Potato & CFA at PWL Capital
Meghan Chomut
Investment Property Advisor & Founder of MeghanChomut.com
How to retire early and on your own terms
How to invest better, easier, and more efficiently
How to earn more money by creatively advertising innovative side gigs
How to see through financial jargon meant to confuse you
How to check your "retirement readiness"
How to avoid crippling fees and terrible advice
How to legally avoid Canadian taxation when you move for work or retirement
How to use Financial Technology (FinTech) to save major cash
How to strategically pick the perfect wardrobe without breaking the bank
How to drawdown your nest egg in retirement & what a safe withdrawal rate is
How to minimize costs and save cash when doing home renovations
And MUCH MORE!
No one should care about YOUR MONEY more than YOU!
Hi, my name is Kyle Prevost. The Canadian Financial Summit will be broadcast from my high school classroom where I teach every day. You can also find me writing about Canadian Dividend Stocks and other investing strategies over at Million Dollar Journey. 
When not geeking out about interest rates, lazy-man investing strategies, and travel hacks, you can find me annoying inspiring my students at Birtle Collegiate or trying to re-discover something in a boxing ring that I likely never had in the first place.  
I will be doing my best to stay out of the way and simply give this expert panel the space they need to help you in the way that only they can!
WHY THE CANADIAN FINANCIAL SUMMIT?
An Investment in yourself pays the best dividends!

It's free. You can tell your economics teacher that there is no such thing as a free lunch, but there is a FREE Summit.

Retire early – and in style

Take control of your own finance – and become your own advisor

You will NOT find this collection of speakers anywhere else

No flight, no travel annoyances, no getting out of your pyjamas

Actionable advice that can make a difference in your bottom line immediately
Frequently Asked Questions
Who should snag a FREE ticket to the Canadian Financial Summit?
Canadians who want answers to questions on mortgages, interest rates, RESPs, RRSPs, TFSAs, investing, retiring, earning more, and saving money on dozens of everyday costs.
Is the Canadian Financial Summit really free?
Yes. The videos are completely free to view for 48 hours. After that you need the any-time, anywhere All Access Pass.
What's the catch?
There. Is. No. Catch.  We believe you'll think the information presented by our 25+ Canadian experts is so solid, so actionable, so lacking in fluff and sales jargon – that we think you'll pay for it after already seeing it for free.
How do I watch The Summit?
Simply click here to claim your free ticket. You should immediately get an email confirming your registration – just follow the directions in that email and you will get a link sent to you 24 hours before The Summit goes live. You can view The Summit on any phone, tablet, or computer.
I can't make it to that one session I really want to check out - can I get a recording?
Sorry, after 48 hours there is only one way to see The Canadian Financial Summit – via our any-time, anywhere All Access Pass.  In addition to a pile of bonus material, this Premium Pass gives you lifetime access to streaming the videos.
When does the event take place?
The Canadian Financial Summit will kick off on Sept 25th!
I signed up last years All Access but forgot my password
Click here and simply fill in your email and we'll get your new password information to you ASAP.
I signed up for the 2017,2018, and 2019 All Access passes, but am not sure how to access those membership pages.
Click here, and simply fill in your info.  You will be be taken to a page that allows you access the 2017, 2018, and 2019 content. If you have forgot your Canadian Financial Summit password, simply click here to re-set it.
Andrew Hallam
Millionaire Expat: How to Build Wealth While Living Overseas
Want to take advantage of working in low tax countries in Asia or the Middle East?  Learn how to build an investment portfolio while living overseas so that you don't squander the excellent after-tax opportunities that are available all over the world!  Ex-pats are often targeted for fleecing by financial salespeople, Andrew will explain how to avoid these traps and give real examples of portfolios he has helped build as he pursued an international teaching career.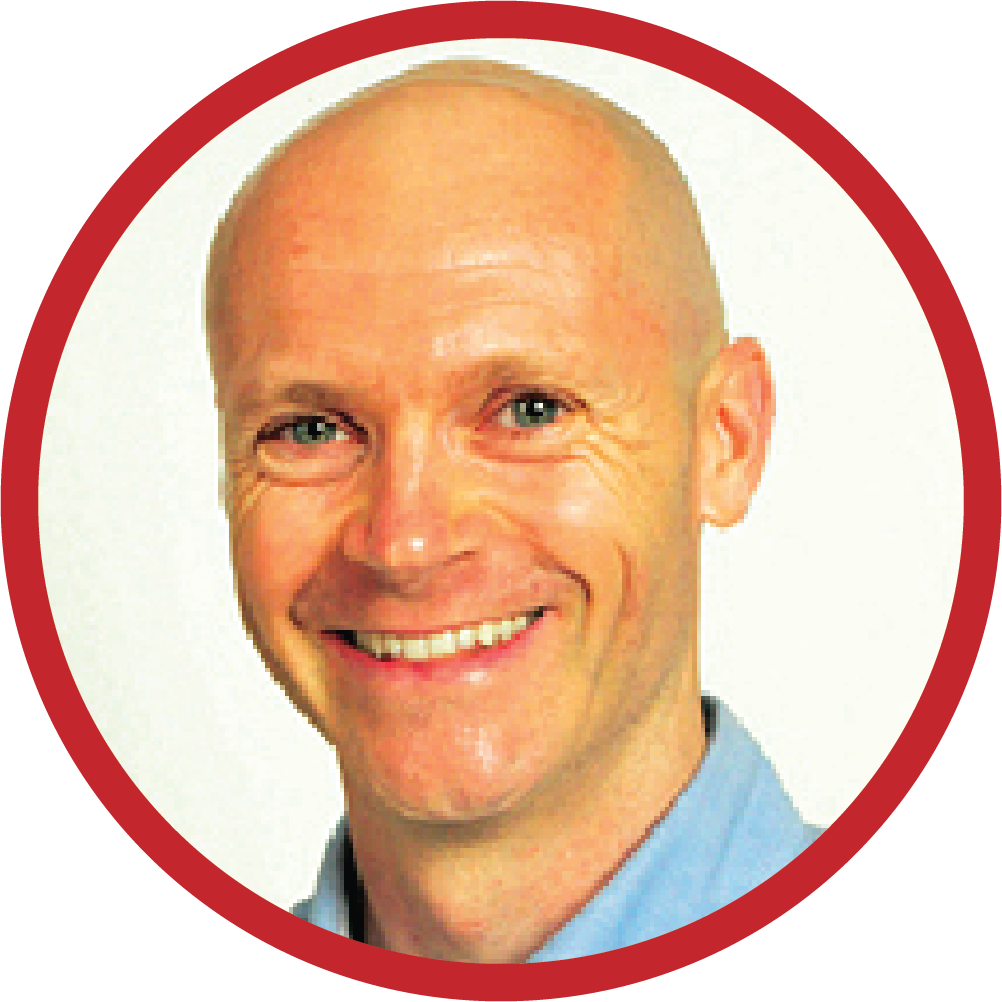 Dan Bortolotti
All-in-One ETFS vs Couch Potato Portfolio vs Robo Advisor
We're jazzed to welcome one of my personal investing super heroes: The Canadian Couch Potato himself, Dan Bortolotti to the Summit.  Dan's blog has long been one of the most fluential amongst Canadian DIY investors, and he has now taken his expertise to PWL Capital.  Join Dan and I to discuss the pros and cons of the various approaches to index investing in Canada. Don't miss this chance to hear from one of Canada's DIY investing pioneers!
Barry Choi
Mastering the RESP Puzzle
With university costs rising at triple the rate of everything else in Canada, it's more important than ever to snag as much of the government's free money as possible using a Registered Education Savings Plan (RESP).  Barry will explain how to maximize your RESP, including the best contribution levels and investments. He'll also clear up the many myths and half-truths that seem to surround these unique financial plans.
Stephen Weyman
Maximizing Your Credit Card Insurance Package
Stephen Weyman recently launched CreditCardGenius.ca and has been helping Canadians over at HowToSaveMoney.ca for quite some time.  Stephen is one of Canada's foremost credit card gurus and he'll explain how to use your credit card's insurance coverage so that you know what your covered for, and how to get what you deserve in a negative scenario.
Janine Rogan
Do You Owe Canada Taxes When You Move to Another Country?
Janine Rogan is the talented writer and CPA behind JanineRogan.com.  If you're looking at moving to another country you can't miss this one!  Janine breaks down what sort of taxes you might be on the hook for if you leave, as well as how to properly "sever" the residential connections that the CRA will be looking at when they want to tax any income you earn abroad.  Whether you're leaving for work, retirement, or lifestyle, learn the tax rules that will prevent tax headaches!
John De Goey
STAND UP When You Take On the Massive Financial Services Industry
John De Goey is a first-time speaker here at the Summit, but has been a longtime advocate for investor rights in Canada.  His latest book is STANDUP (Scientific Testing and Necessary Disintermediation Underpin Professionalism) and he is ready to help Canadians navigate the choppy waters of getting the best types of financial advisors, and not simply salespeople in nice suits.
Martin Dasko
Side Hustles as Easy as Drinking Coffee –

Literally!
One thing that Martin Dasko has never been is boring.  If you're ready for a caffeine-fuelled session on how to use the Airbnb Experiences and Trip Advisor platforms to build a nice little side income for yourself, then this is the chat for you!  Learn how Martin turned his love of unique coffee shops into a tour that literally pays him to drink coffee with strangers.
John Robertson
A Journey Through the Best Canadian Financial Books
John Robertson is back and explaining how to answer the question, "Is there any information about ______? I don't know where to start when it comes to this money stuff."  John explains the logical way to start your Canadian money journey, and then how to branch off into deeper, more niche topics once you have the fundamentals down.  Hint: You'll see many of our Summit speakers on his list!
Matt Matheson
How To Have "The Talk" With Your Kids
Are you raising a money genius? Most parents aren't really sure. We usually close our eyes, try to pass on a few money lessons to our kids, then cross our fingers and hope for the best. This talk explores how parents can be intentional in teaching their kids about money, when they should start, what they should cover, and how to do it using fun, hands-on, effective activities for kids of all ages. 
Ed Rempel
The High Risk of Bonds
Everyone knows that bonds make your portfolio safer right?  Not so says Unconventional Advisor Ed Rempel! With today's longer retirement time horizons, bonds may put you at more risk than you think.  Listen in to hear Ed explain what the reality is behind bond allocation math in your portfolios. The numbers don't lie!
Tom Drake
Using FinTech (Financial Technology) to Make Your Life Better
Tom Drake is the Founder of Maple Money, the biggest personal finance website in Canada! This is due in no small part to his expertise on all things FinTech.  Tom's session buzzes through more than a dozen apps and websites that will save you time and money. If you don't know about these new companies, you're leaving money on the table!
Chris Enns
Don't Crush Your Debt – Understand Your Debt
In a world of sensational statements yelled at ever-higher volumes by the so-called "experts", join the always-reasonable and empathetic Chris Enns and I to hear a much more reality-based approach to addressing money problems.  Chris draws on his experience working with dozens of young people to create financial plans that actually work in real life – not just on paper. As always, I was impressed with Chris's passion for helping others and his ability to engage folks from all walks of life.  Recommend this session to your friend who isn't sure about this whole money thing, but might be a bit intimidated by all the alphabet soup and vocabulary that financial hotshots like to throw around.
Rob Carrick
Your Insurance Needs In Retirement
Rob Carrick is Canadian Personal Finance. Period.  If you don't read his personal finance column over at the Globe and Mail, you need to reconsider your priorities.  Listen in as Rob and I discuss just what types of insurance a person actually needs, if you should look at extending your work insurance after your leave the workplace, and how much insurance might be too much.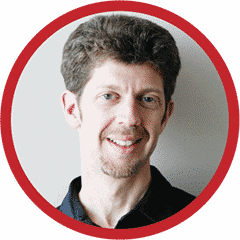 Preet Banerjee
Filling In the Money Gaps
Canada's favourite racecar-driving, brain-surgerying, personal finance expert is back to discuss his new ventures and how he wants to help bridge the current gaps that exist between Canadians and how they get their financial advice.  Find out how the latest tech trends can help you manage your money. Don't ever pass up a chance to take advice from Preet!
Robb Engen
Are You Retirement Ready?
Robb Engen is the man behind the award-winning Canadian financial blog BoomerAndEcho.com.  He drops by to help us answer your major financial question: Are You Ready to Retire?! Robb has helped hundreds of people answer this question, and he explains what needs to go into this decision.  (Hint: It's not just a certain portfolio number.)
Bridget Casey
Curating the Perfect Closet for Any Budget
Bridget Casey is the CEO of MoneyAfterGraduation.com and was recognized as one of Alberta's Top Young Innovators in 2016.  At the Canadian Financial Summit, we're proud to bring together lots of people that can discuss the latest in ETFs or insurance needs - BUT we have only one that can discuss how to pick out the perfect professional wardrobe!  Join Bridget as she schools me on how to feel comfortable, look professional, and remove the paralysis of "What do I wear today?!"
Desirae Odjick
Renovate Without Breaking the Bank
International Financial Blogger of the Year Desirae Odjick (HalfBanked.com) returns to the Canadian Financial Summit with her unique brand of awesomeness.  This time around she's here to break down how she saved, planned, and executed her latest home renovations. This isn't an HGTV "based on a true story", but is a real inside look at how Canadians can minimize the financial pain, while they enjoy their renovated excellence!
Mike Heroux
ETFs vs Dividend Investing: The Grudge Match
Mike is the founder of DividendStocksRock.com and has been a financial advisor for many years.  He doesn't mind ETFs, but he loves dividend-heavy stock investing. If you've listened to me sessions over the years, you'll know that I think dividends are nice and all, but ETFs are where it's at. Check us out as we go toe-to-toe for your investing dollar.  (In a super polite Canadian way that ensures no one's feelings were hurt.)
Frugal Trader (Million Dollar Journey)
Achieving Financial Freedom
Canada's original personal finance blogger is back to explain how he has reached dividend-fueled financial freedom!  Get your mindset right by "retiring TO something rather than FROM something, and learn alongside Frugal Trader, as he takes you on a deep dive into his personal portfolio and investing accounts. 
Kristy Shen and Bryce Leung
How to Retire Sooner and In Style
Kristy and Bryce are now international sensations after the release of their latest book: Quit Like a Millionaire.  They still have time for their home country though, as they join us to explain how two young Canadians that live in crazy-expensive Toronto can save enough to retire at 32.  Canada's youngest retirees explain how strategies like geographical arbitrate (which your humble host can't even pronounce) and anti-expensive-housing mindset can allow you to quit the rat race ASAP!
Ellen Roseman
Why Canadians Deserve FAIR Investing
Ellen has literally been helping Canadians protect themselves since before some of our panel was born.  As a columnist at the Toronto Star and acclaimed author, she has built up quite the fearsome reputation as a staunch advocate of consumer rights.  Tune in as Ellen comments on the current Canadian investing scene, and why an organization that she co-chairs (FAIR Canada) is so important to protect Canadians' investing blindspot.
Michael Allen
The Human Side of Robo Advising
Wealthsimple Senior Investment and Retirement Specialist Michael Allen joins the Summit to share how investing with a robo advisor platform doesn't mean you have to sacrifice human interaction!  Your questions can still be answered by real human beings with real credentials. As a portfolio manager, Wealthsimple has to legally work in your interests, find out just how they seek to guarantee that will be the case.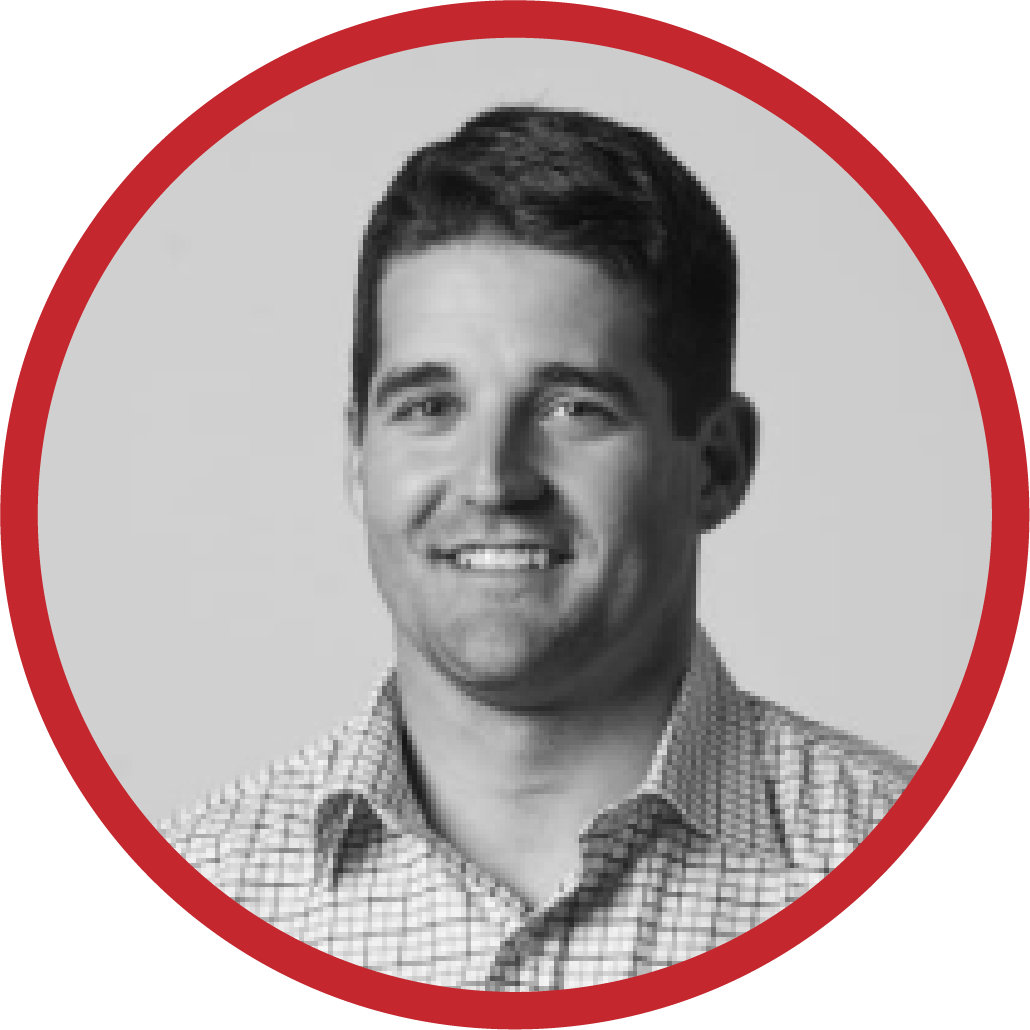 Shannon Lee Simmons
Addressing the Spending Vortex with Budgets that Actually Work
The author of Worry-Free Money and the Founder of the New School of Finance brings her unique brand of guilt-free money strategies to the Summit for the first time!  Shannon is renowned throughout Canada for meeting Canadians on their level, and helping them create authentic financial plans. Her tactics have proven that they can survive the left hooks of real life - and don't just look good on paper.  Join us for a frank chat about how to look at the **** it moments in our financial lives - which, less face it, we all have!
Mark Seed
How Mark Is Preparing His Portfolio to Fund His Retirement
Mark Seed is the mastermind behind MyOwnAdivsor.ca, where he is saving and investing his way to a million-dollar portfolio and early retirement.  Join us as we discuss how he and his wife have recently downsized into a smaller space, and what investments he is looking at, as he prepares his portfolio for retirement.  Mark has always been partial to dividend strategies, so we'll discuss what specific stocks, ETFs, and REITs he prefers. We'll also examine how his plans include CPP, OAS, and address the classic TFSA vs RRSP question.
Jonathan Chevreau
Afraid of Outliving Your Portfolio?  A New Type of Annuity Might Be the Answer
Longtime industry veteran Jon Chevreau rejoins our Summit to explain how an annuity might allow you to sleep better at night.  If using your savings to purchase a guaranteed pension sounds good to you - don't miss this session. We'll take a look at the newest product in the field (an ALDA) and explain the tradeoff involved when using part of your retirement portfolio to purchase an annuity.
Meghan Chomut
Analyzing the Numbers to Find a Smart Income Property
Meghan Chomut is one of Canada's premier income property experts.  She is not only an income property owner herself, but has helped dozens of Canadians on their quest to own cash-flowing real estate.  Join Meghan as she reveals the metrics she uses to measure a real estate opportunity.  Don't miss the chance to benefit from knowledge gained through in-depth research and actual landlord experience!
Neville Joanes
Getting the Most Out of the ETFs In Your Portfolio
As the Chief Investment Officer at Wealthbar, Neville Joanes knows a thing or two about ETFs, and what combinations work best in a specific portfolio.  Join us as we chat about some unique twists that Wealthbar brings to the traditional world of passive index investing, and learn what might be the best route for your portfolio to take.
Kornel Szrejber
If You Retire Early - What Should Your Portfolio Look Like?
Kornel is not only the host of the BuildWealthCanada.ca podcast and a very successful entrepreneur, he is also one of the more humble and pleasant people you will ever meet. Kornel's story isn't one where he drops out of university to go to Silicon Valley.  Join us to hear what Kornel's conclusions were when he sat down and tried to answer the thorny questions of: Do I have enough to retire early? AND How exactly do I use my portfolio to fund my day-to-day life. We get a little carried away as we dive deep into what our portfolios look like as we try to structure them to minimize the tax bite, and allow for the other variables that early retirement forces one to consider!