SAVE MORE, INVEST BETTER, WORRY LESS
Over 25 Canadian personal finance experts are ready to help you become your own advisor.
Follow their step-by-step instructions and seize control of your financial future.
HERE'S A SNEAK PEAK AT WHAT YOU'LL SEE WITH A FREE TICKET TO THE CANADIAN FINANCIAL SUMMIT
Our Canadian financial experts have all come together for the first time to help you:
Save More Invest Better Worry Less
This Virtual Summit will cut through the fog of confusing financial jargon and build the confidence needed to seize control of your personal finances. Each speaker will pull back the curtain on their unique area of expertise.  With their actionable advice and attention-grabbing speaking styles, these experienced Canadian gurus will help take your money game to the next level – no matter if it's your first day at the financial dojo or if you're already a 3rd-degree blackbelt in financial literacy.  The Canadian Financial Summit will show you how save hundreds on monthly costs, earn thousands more in investment returns, and provide examples of people that measure their net worth in millions. Are you in?
YOUR ALL-STAR SPEAKER PANEL
Bryce Leung
Co-Founder of Millennial Revolution
Kristy Shen
Co-Founder of Millennial Revolution
Barry Choi
Founder of MoneyWeHave.com and contributor to Moneysense.ca
Bridget Casey
Founder and CEO of MoneyAfterGraduation.com
Chris Enns
Founder of RagsToReasonable.com
Desirae Odjick
Founder of HalfBanked.com
Jim Yih
Pension Consultant and Founder of RetireHappy.ca
John Robertson
Author of the The Value of Simple and Founder of HolyPotato.net
Jon Chevreau
Founder FindependenceHub.com Author of Findependence Day
Kornel Szrejber
Host of Build Wealth Canada Show  & Columnist Canadian MoneySaver Magazine
Mark Seed
Founder of MyOwnAdvisor.ca
Jordann Brown
Founder of MyAlternateLife.com 
Preet Banerjee
CBC's The National Commentator Founder of Youtube's Money School
Robb Engen
Founder of BoomerAndEcho.com and RewardsCardsCanada.com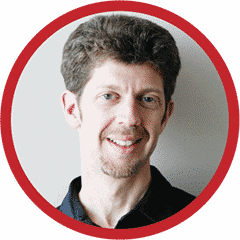 Rob Carrick
Columnist at The Globe and Mail Author of How NOT to Move Back In with Your Parents
Tom Drake
Founder of MapleMoney.com & CEO of Drake Media Inc.
Mike Mcneil
Founder of Dividend Stocks Rock
Million Dollar Journey
Canada's Original Personal Finance Blog
Ed Rempel
Founder of EdRempel.com
Ellen Roseman
Toronto Star Columnist & Author of Fight Back: 81 Ways to Help You Save
Janine Rogan
Founder of JanineRogan.com
Robert Brown
Author of Wealthing Like Rabbits
Tea Nicola
CEO of Wealthbar
Evelyn Jacks
Founder and President of the Knowledge Bureau
Stephen Weyman
Founder of CreditCardGenius.ca and HowToSaveMoney.ca
Sean Cooper
Author of Burn Your Mortgage
Dan Dickinson
VP & Chief Digital Officer at EQ Bank
Mahima Poddar
VP of Product and Corporate Development
Matt Matheson
Owner of Method To Your Money
How to retire early and on your own terms
How to invest better, easier, and more efficiently
How to protect yourself from corporate chicanery
How to see through financial jargon meant to confuse you
How to negotiate the best deals for yourself
How to avoid crippling fees and terrible advice
How the Carbon Tax will affect your budget
How to get your credit cards to pay you for buying what you were going to buy anyway
How to earn hundreds more every week with innovative side hustles
How to travel on the cheap to exotic locales
How to invest in cryptocurrrency (BitCoin) without breaking tax laws
And MUCH MORE!
No one should care about YOUR MONEY more than YOU!
Hi, my name is Kyle Prevost. The Canadian Financial Summit will be broadcast from my high school classroom where I teach every day.
You may have seen me before at the website that I co-run with my partner in crime Justin Bouchard: YoungandThrifty.ca
When not geeking out about interest rates, lazy-man investing strategies, and travel hacks, you can find me annoying inspiring my students at Birtle Collegiate or trying to re-discover something in a boxing ring that I likely never had in the first place.
I will be doing my best to stay out of the way and simply give this expert panel the space they need to help you in the way that only they can!
WHY THE CANADIAN FINANCIAL SUMMIT?
An Investment in yourself pays the best dividends!
It's free. You can tell your economics teacher that there is no such thing as a free lunch, but there is a FREE Summit.
Retire early – and in style
Take control of your own finance – and become your own advisor
You will NOT find this collection of speakers anywhere else
No flight, no travel annoyances, no getting out of your pyjamas
Actionable advice that can make a difference in your bottom line immediately
Frequently Asked Questions
Who should snag a FREE ticket to the Canadian Financial Summit?
Canadians who want answers to questions on mortgages, interest rates, RESPs, RRSPs, TFSAs, investing, retiring, earning more, and saving money on dozens of everyday costs.
Is the Canadian Financial Summit really free?
Yes. The videos are completely free to view for 48 hours. After that you need the any-time, anywhere All Access Pass.
What's the catch?
There. Is. No. Catch.  We believe you'll think the information presented by our 25+ Canadian experts is so solid, so actionable, so lacking in fluff and sales jargon – that we think you'll pay for it after already seeing it for free.
How do I watch The Summit?
Simply click here to claim your free ticket. You should immediately get an email confirming your registration – just follow the directions in that email and you will get a link sent to you 24 hours before The Summit goes live. You can view The Summit on any phone, tablet, or computer.
I can't make it to that one session I really want to check out - can I get a recording?
Sorry, after 48 hours there is only one way to see The Canadian Financial Summit – via our any-time, anywhere All Access Pass.  In addition to a pile of bonus material, this Premium Pass gives you lifetime access to streaming the videos.
When does the event take place?
The Canadian Financial Summit will kick off on Sept 11th!
I signed up for the 2017 Summit All Access but forgot my password
Click here and simply fill in your email and we'll get your new password information to you ASAP.
I signed up for both the 2017 and 2018 All Access passes, but am not sure how to access those membership pages.
Click here, and simply fill in your info.  You will be be taken to a page that allows you access both the 2017 and 2018 content.  (Keep in mind that 2018 content only becomes available once the 2018 Summit begins.) If you have forgot your Canadian Financial Summit password, simply click here to re-set it.
Jordann Brown
A Millennial's Roadmap to Homeownership
Is homeownership an important financial goal for you – but you're not sure how to get from Point A to Point B? Jordann Brown, the creator of the personal finance blog MyAlternateLife.com, feels your pain. She became a homeowner at age 26, and her journey to homeownership (like those of many millennials) wasn't easy. In this guide, Jordann walks you through the do's and don't of homebuying, so you'll end up with a home you love and a budget you can live with.
Barry Choi
Stretching Your Travel Dollar
You may have seen Barry's face on the pamphlet in front of you on the plane, (not what to do if you get sick - the other one) on TV, over at his blog MoneyWeHave.com, and… well, Barry is pretty much everywhere!  If you want to travel - but dread getting the bill, this is the session you've been waiting for.  Barry has travelled all over the world while paying less than half of what folks normally shell out!

Stephen Weyman
The Best Credit Cards In Canada Today

Stephen Weyman recently launched CreditCardGenius.ca and has been helping Canadians over at HowToSaveMoney.ca for quite some time.  Stephen is one of Canada's foremost credit card gurus and he'll explain his top picks for credit cards in Canada right now - as well as detailing how to get the most free stuff from your everyday spending!
Robert Brown
The Ultimate Grudge Match: TFSA vs RRSP
Robert Brown is the proud author behind the brilliantly-named Wealthing Like Rabbits: An Original Introduction to Personal Finance.  Rob and I put an end to the endless Canadian personal finance question of RRSP vs TFSA.  Don't miss one of Canada's wittiest personal finance gurus bring his brand of rabbits, Star Wars, and Game of Thrones references to bear on our Summit.
Janine Rogan
The Tax Implications of Cryptocurrency (BitCoin) Investing
Janine Rogan is the talented writer and CPA behind JanineRogan.com.  The last few years has seen the world of cryptocurrencies such as BitCoin and Ethereum skyrocket… and then come back to Earth.  See Janine and I discuss the basics of how to invest in "Crypto" as well as the tax implications that you NEED to be aware of if you have money invested in blockchain currencies such as BitCoin.

Beau Humphreys
Addiction & Your Finances + What Is a "Consumer Proposal"?
Beau Humphreys is a Canadian Personal Finance Coach, Blogger at investwisely.ca and Host of The Personal Finance Show podcast. Beau wants to help people learn the basics of personal finance and help them organize and simplify their finances so they can focus on the things they enjoy in life. Beau crushed his 20 year gambling addiction, paid off his debts, and built up $100k in assets by age 35. He believes it's never too late to turn your financial situation around.  
John Robertson
Investing - The First Step
Looking for an ultra-simple place to start your investing journey?  Take the first step with Dr. John Robertson. You can catch John over at HolyPotato.net and on the Because Money Podcast.  Learn how to get over the initial barriers involved with investing, as well as understanding how risk works when applied to the world of investments.

Matt Matheson
How To Have "The Talk" With Your Kids
Are you raising a money genius? Most parents aren't really sure. We usually close our eyes, try to pass on a few money lessons to our kids, then cross our fingers and hope for the best. This talk explores how parents can be intentional in teaching their kids about money, when they should start, what they should cover, and how to do it using fun, hands-on, effective activities for kids of all ages.  
Ed Rempel
Six Ways to Save Your Retirement From the Taxman
You will have a lot more tax saving opportunities after you retire than before. When you retire, it is completely different than when you are working. You can essentially determine the amount of income you will be taxed on once you retire. You can decide: How much you withdraw from your investments, how much you withdraw from your RRSP vs. TFSA vs. non-registered, how tax efficient your investments are, when you start your RRIF, work pension, and government pensions (CPP and OAS). These 6 best strategies will give you an idea of the flexibility you have to minimize your taxes with effective tax planning. You will learn how to setup your retirement in the most tax-efficient way.
Tom Drake
How to Start an Online Side Hustle
Tom Drake is the Godfather of personal finance blogging in Canada (MapleMoney.com) and now makes more from his side hustle than he does from his day job!  If running a small business or freelancing some spending cash sounds enticing to you, don't miss this session with someone who really has done it all when it comes to the online world.   

Chris Enns
An Opera-Singing Farmboy On Making Personal Finance More Personal
Chris Enns is the multi-talented force behind RagsToReasonable.com.  He's also on a one man mission to bring financial advice to folks who wouldn't traditionally be able to afford such a service (or even know that it could benefit them).  Join Chris and I as we talk about the insights he has gleaned over the past few years as he has helped dozens of young Canadians navigate the modern gig/freelance economy.  Chris is brilliant at taking confusing concepts and breaking them down so that everyone can wrap their arms around them - oh, and he's an opera singer!
Rob Carrick
Should I Have All of My Money At One Bank?
Rob Carrick is Canadian Personal Finance. Period.  If you don't read his personal finance column over at the Globe and Mail, you need to reconsider your priorities.  Listen in as Rob and I discuss the pros and cons of having all of your financial eggs in the same banking basket. We'll detail how insurance works when it comes to everyday savings accounts, as well as investing accounts.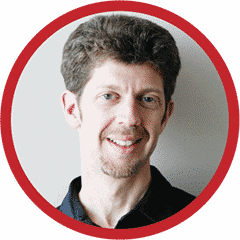 Preet Banerjee
Tricking Our Predictably Irrational Lizard Brains Into Financial Success
Canada's favourite racecar-driving, brain-surgerying, personal finance expert is back to discuss why most of our brains are built to fail when it comes to personal finance.  The good news is that by being aware of our "predictable irrationality" we can take steps to safeguard ourselves from... our selves. Everything from budgeting and investments to a wide array of other lifestyle choices will be affected by the advice on this episode - don't miss it!

Robb Engen
Canadian Money Mistakes More Common than Beavers and Maple Syrup
Robb Engen is the man behind the award-winning Canadian financial blog BoomerAndEcho.com.  He drops by to take a look at the uniquely Canadian misconceptions that he has had to address over and over again throughout his time in personal finance.  Listen in as we delve into everything from mortgage renewals, to group RESPs and RRSP season!
Bridget Casey
Addressing Your Fear of Investing
Bridget Casey is the CEO of MoneyAfterGraduation.com and was recognized as one of Alberta's Top Young Innovators in 2016.  As the creator of one of the most engaged investing communities in Canada, Bridget Casey knows how to help beginning investors and explain why investing doesn't have to be overly or difficult.  
Desirae Odjick
Planning a Wedding Without Breaking the Bank
International Financial Blogger of the Year Desirae Odjick (HalfBanked.com) returns to the Canadian Financial Summit with her unique brand of awesomeness.  This time around she's here to break down just how to enjoy your special day without paying for it for years afterwards. As a recent bride, Des uses her experiences to explain her tips and tricks.

Mike McNeil
How to Prepare for Retirement and Draw Down an Investment Portfolio
Mike is the founder of DividendStocksRock.com and has been a financial advisor for many years. After having helped hundreds of Canadians prepare for retirement, Mike knows a thing or two about balancing portfolios and risk as you venture into retirement.  Join us to hear more about income-producing and portfolio liquidation strategies.
Frugal Trader (Million Dollar Journey)
The Smith Maneuver: Turning Your Mortgage Into a Tax-Reduced Investment Loan
As the anonymous author behind one of the oldest Canadian personal finance blogs on the web, Frugal Trader has been narrating his quest to achieve financial independence since 2006!  One of the key strategies he has employed is the Smith Maneuver. If you're ready to take a step past beginner investing strategies, and learn how to employ debt + leverage to your advantage, then this is the session for you.

Kristy Shen and Bryce Leung
How to Light a FIRE (Financial Independence/Retire Early) Under Yourself
Canada's two youngest retirees tell us how they got there in exact detail.  They reveal their shortcuts (Hint: There are no shortcuts - only hard work and a winning strategy) and how they managed to gain financial independence before their 32nd birthday despite living in one of Canada's two most expensive cities!
Ellen Roseman
Using Your Voice to Make Sure Big Companies Hear You!
Ellen has literally been helping Canadians protect themselves since before some of our panel was born.  As a columnist at the Toronto Star and acclaimed author, she has built up quite the fearsome reputation as a staunch advocate of consumer rights.  Tune in as Ellen reveals how Canadians can employ a few simple strategies to protect their hard earned money!

Ed Rempel
Are You Paying the New "Parent Tax"? & Supercharging Your Retirement With the $100,000+ 8-year GIS Max Strategy
Ed Rempel has logged 22 years as a certified financial planner professional (CFP® Professional) and 33 years as an accountant (CPA, CMA), in addition to running EdRempel.com.  He joins me for TWO sessions at the Summit.  We've got something for the whole adult life cycle, as we consider the Canadian Child Care Benefit clawback from various angles, and then dive into one of Ed's own creations as we look at how to adjust your retirement plan in order to maximize government benefits in early retirement. (Hint: It can be quite lucrative if structured properly.) 

Evelyn Jacks
Jacks On Tax for New Canadians
Canada's most prodigious tax expert (Google: Jacks on Tax) sits down with me to discuss how Canada's newest citizens should approach filing their taxes and what common misconceptions might exist for new Canadians.
Mark Seed
What Changed When I Became a Millionaire
Mark Seed is the mastermind behind MyOwnAdivsor.ca, where he is saving and investing his way to a million-dollar portfolio and early retirement. Mark recently revealed that he and his wife have achieved "Millionaire" net worth status.  So - after reaching that light at the end of the tunnel how did it feel? The answer might surprise you...

Jim Yih
Retirement Drawdowns: How to Consume Your Nest Egg
The most commonly asked question after last year's Summit was, "Why wasn't their more info for soon-to-be retirees and recent retirees?"  Considering Baby Boomers have most of the assets in society - maybe it'd be a good idea to have someone talk about how to manage those assets!  We've responded by bringing retirement finance ace Jim Yi to breakdown a few rules of thumb you can put to use as you map out your retirement game plan.
Jonathan Chevreau
Spending & Financial Plans In Retirement
Jon's latest books Victory Lap Retirement and Findependence Day examine the reality of modern retirement.  See how one of Canada's most famous recent "semi-retirees" is approaching his retirement spending plan.  Learn how to approach OAS and RRIF variables, as well as our thoughts on some of the conventional numbers tossed around when it comes to Canadian retirements.

Tea Nicola
Free Is Seldom Cheap
The self-described metallurgical-engineer-turned-financial-advisor-turned-CEO of WealthBar, Tea Nicola, is back to take a look at some of the potential downsides to opening your own brokerage account and trying to "beat the street".  Tune in to hear more on how you can make the best choice between passive and active investing, and if stock picking is likely to be a good fit for you.

Kornel Szrejber
Real Stories of FIRE (Financial Independence/Retire Early)
Kornel is not only the host of the BuildWealthCanada.ca podcast and a very successful entrepreneur, he is also one of the more humble and pleasant people you will ever met. Kornel's story isn't one where he drops out of university to go to Silicon Valley. Instead, listen in as he takes you through their real-life case study of how he and his wife achieved financial independence by age 32, the lessons learned, the mistakes made, and the financial tips and tactics that you can use to help you on your journey towards financial independence.
Mahima Poddar
How Does 

EQ

 Help Canadians Save?
Mahima Poddar is the VP of Product and Corporate Development at Summit Partner EQ Bank.  EQ wants to knows if you're aware that the average Canadian would gain $150 per year if they deposited their paycheque with EQ?!  Mahima will let us in on how that's possible.
Dan Dickinson
Open Your Eyes to Open Banking
SVP and Chief Digital Officer of EQ Bank explains what open banking is, and why EQ is excited about rolling it out in Canada. Get ready for simpe to meet easy when it comes to your finances.